My Natural Selection Birthday Present, in case you missed it
Evil_Ice

Join Date: 2004-07-09
Member: 29827
Members, Squad Five Blue
Hey all, some of you may know of me, and some of you may have seen this teasing around a bit on the two anniversary threads, but I felt it really deserved it's own thread. Yes, it's own personal thread, for all the teasing, suspense, and too-much-time-spent-on-revealing that I do so enjoy. I also know that someone is going to tell me that this is in the wrong forum section... Normally I would agree if this were simply a mod release, or a development thread, but it isn't. Hell I'm not even linking a download link in here yet, for reasons that shall be revealed... and the entire purpose of this thread is to target a more "General" audience, that is to say, everyone, that at least browses these forums.
With the immediate disclaimer out of the way, I promised a present for Natural Selections birthday, and I am here to continue to deliver upon that. My attempts to hype anything out of it may have fallen on a very select audience, and I can also understand that some prior events that may have been "hyped" by UWE have also led to a sense of pessimism. I'm not here to disappoint, and I feel pretty strongly that no one will be, however, I still feel the desire to create an atmosphere and anticipation, if only in the hope of restoring some of that enthusiasm that once accompanied the thoughts of "big reveal".
I now direct your attention to a little teaser/reveal!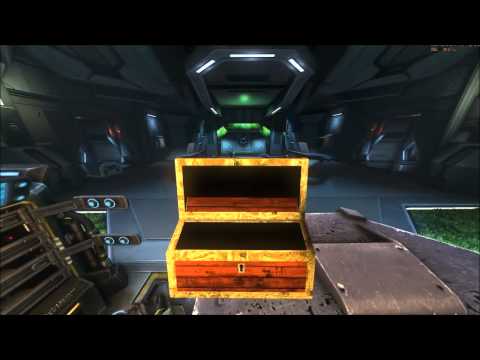 (click
http://i.imgur.com/M0b4Lp7.png
for a static render)
Yup... that's all there is to it... no more surprises or suspense to be found here... nope... definitely not... especially not revealing something far more surprising and nostalgic in the near future, date-proximity pending actual community interest... nope...
Download link and workshop will be located for the M-28 SMG very soon, and it will also be given to Sewlek for use in his personal mod. Currently I'm battling with a few... "mod-friendly" issues with NS2 that would not allow the model to be used on %90 of all servers, due to the fact it features a brand new ammo counter and that requires a GUI .lua file to change some... and since NS2 doesn't have any form of white-listing or officially "endorsement" systems for determining non-exploitable or detrimental mods... there is very little hope for the large amount of work invested into this surprise by myself and colleague Jamin over the last YEAR. This thread is also being posted in General as a form of awareness for the community as to one of the reasons that so few mods exist, and so many die off, even the most successful and professional ones.
I will revisit this point later in this thread, however, for now please enjoy the little teaser, await and speculate what else I might or might not be hiding from you, and stay tuned for gameplay footage of the super amazing M-28
<error>
SMG!