Skulks with Shotguns!
Howser

UK
Join Date: 2010-02-08
Member: 70488
Members, NS2 Playtester, Squad Five Blue, Reinforced - Shadow, WC 2013 - Shadow, Subnautica Playtester, Retired Community Developer
Skulks with shotguns is out.. And leaping for your face with both barrels locked and loaded! Experience the pinnacle of evolution in the fast paced multiplayer mod for Natural-Selection 2.
* 2 Ground breaking, original game modes; Death Match and Capture the Gorge.
* Dominate your rivals with a grueling arsenal of one weapon type.
*Leap, jump , wall-run, shoot and die in the ultimate skulk with a shotgun role playing sim.
"Awesome" Flayra from UWE
"Capture The Gorge is actually quite fun" Ray from the legendary snails
"What does this do?" Archimedes('Tis El Pajaro) from Steam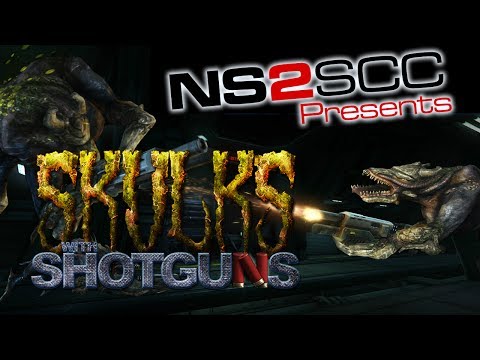 Okay, that's enough of a dodgy right up! After three weeks of hard work Skulks with shotguns is released in Alpha form. Its still not perfect but its mostly feature complete, stable and fun. So
grab it off the workshop
and give it a go!
Please feel free to give us feedback or ideas! Just long as they don't include any no new life forms or weapons.
@Howser
Founder, game design, mapping and models
@Daan
Co. Founder, game design and programming
@Flaterectomy
Game design, audio and mapping: DM Refinery
@Loki
mapping: CTG Eden