Xenoswarm - a new mod from the NS2Combat team!
A lot of people have been wondering why there's been such slow progress on Combat lately. After months of work I'm proud to be able to unveil a teaser for our next mod!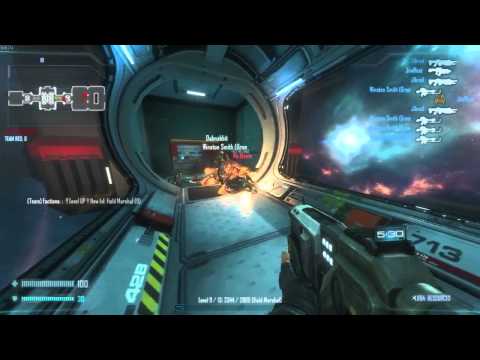 Video by Jibrail
Music: Natural Selection 1 main menu music
Xenoswarm
Our vision for Xenoswarm is a cross between a "Left 4 Dead" style co-operative experience and the asymmetrical combat that you all know and love in NS2. Choose from one of three classes (Assault, Support and Scout), each with their own unique abilities and work together to escape from the clutches of the alien horde.
Planned features
A class system with three different classes.
A completely rewritten XP and upgrade system.
AI-controlled enemies and allies.
A builder weapon for the marines to allow creation of outposts.
New weapons: Submachine Gun, Knives, Portable scanner, Laser trip mines and more!
New maps with story-based progression.
Difficulty scaling with the number of players and friendly bots making the game suitable as a single player experience.
Roadmap
There's still lots of work for us to do, and over the coming months we will be working hard to get the mod in a fit state to release. We've learned a lot since releasing Combat last year, which has directly informed our design of this new mod. Expect an initial release in the spring/summer with the main functionality and some maps, with incremental updates to follow as we add new features. More information here as timelines become clearer...
The future of Combat Mode
Don't worry! We've not given up work on our rewrite of Combat mode. Xenoswarm shares most of the same code base and the same upgrade system, so all the work we've put in so far will allow us to relaunch Combat mode as a new mod in the next few months. By rewriting most of the code from scratch we've been able to make the code much easier to change. So much so in fact, if you launch Xenoswarm on a regular Combat map you already currently get something close to how we imagine the new version of Combat will look.
The Team
Over the last few months we've assembled a crack modding team to get this game off the ground:
JimWest
- Creator of the Extra Entities mod, working on mapper support and all the AI logic.
Jibrail
- Creative genius, test co-ordinator and balance supervisor
Evil_Ice
- Master modeller and mod mentor.
MCMLXXXIV
- Technical lead, Gameplay programmer and Mod architecture guru.
TwoStroker
- Experimental mapper.
Mr. P
- Server-side support and balance advisor.
OAG Clan
- Logistical support.
Help Wanted
We're currently looking for mappers (see this entry in the Mapping thread) and we could also get the game out the door more quickly if we had some more manpower for the gameplay programming. If you would like to help us out, send me or Jibrail a direct message on here or on Steam!