TWG IX: Cave of Doom
im_lost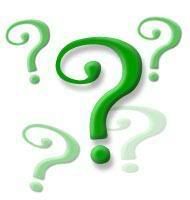 TWG Rule Guru
Join Date: 2003-04-26
Member: 15861
Members
Posts: 3,925
This is night 1, no posting!
"You have all been brought together for a simple purpose," Bmobtrams told the group. "Your mission, should you choose to accept it, is to clear out the whatever it is inhabiting Cave Jakratlan, otherwise known as the Cave of Doom."
"Ooh, scary,"
Mantrid
said from near the back of the room.
Lanfear
and
Krad
laughed with him.
"You think this is a joke?" Bmobtrams asked. "Quite a few people have died in this cave. "In fact, not a single person has gone in further than the entryway and come out alive." The mood immediately became more serious. "First, we'll cover some of the dangers and the precautions that we'll try to have for you. This information has been gathered by people going in with radios and reporting back to us, in case you were wondering. First, there seem to be some areas that trigger toxic gases. From the brief information we've received on them, they seem to be strategically placed. You will each have several gas masks with you, they should provide some protection. However, the bigger source of danger seems to be a big creature of some sort. Whenever it shows up, everything goes silent. We don't know if this is due to a failure of electronic equipment or if it is caused by everyone suddenly dying." A shudder went through the room at those words. "We're going to send you with some devices that will constantly transmit a buzzing back to us, so this time we will find out for sure what type of problem it is."
"That's very comforting,"
Mantrid
responded.
"So, why are we entering this death trap?" asked
Krad
.
"I'm getting to that," Bmobtrams told them. "We have some readings indicating that there is Terintium inside the cave." Everyone stared at him blankly. "Basically, Terintium can be used to create a warp drive. This would make it easier to inhabit other planets, get much-needed resources from them, and many other things. As far as all of you are concerned, it means that if you succeed, you will each end up with more money than you could possibly use.
"Based on your background, we believe that you are all suitably prepared for this mission. If you want to back out, now is your chance." Everyone looked around the room at each other. First Freak83 got up and walked out of the room. Then Soul Rider and Swiftspear followed suit. No one else moved. "Now that that's settled, it's time for you to head over the cave."
Night 1 will end Saturday, 11pm PST. Everyone
will get PMs with their roles shortly
has received their PM; if you need to send me a PM, do so.
People playing
1. Petco
2. Krad
3. ZeroByte
4. Xentor
5. Lanfear
6. Stakhanov
7. Isamil
8. GrayDuck
9. BlackMage
10. Theslan
11. Nurot
12. Mantrid
13. RaZoR
14. Crispy
15. Omegaman
16. Cold NiTe
17. Comprox
18. EMP Demon
Post edited by Unknown User on