[BUG] Shaders and texture don't load- HELP! [13740]
CatieVG
Ca, US
Members
Join Date: 2019-05-22
Member: 253009
Posts: 8
Fully active user
I've been reporting this since the early access released and haven't gotten any help.
Every time I try to play Below Zero the geometry shaders and textures won't load. I've been trying to fix this since early access release.
I tried reinstalling, turning it off and on again, verifying the integrity of game files and scrolling through the bug forum for answers.
I tried getting the log files for you guys but my folder looks different: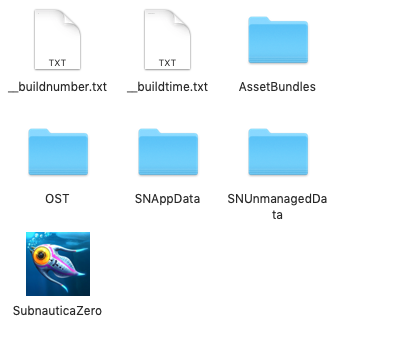 I'm a huge fan (I've stuck through the original Subnautica's early access, then bought Subnautica in Steam and for my PS4 and replayed a billion times) and I'm so upset that I can't figure out how to get it to work. If the ambient occlusion is turned off then I can't see anything at all but bare minimum water graphics. I've tried reinstalling and checking the files for corruption. I'm dying to play this game!
CPU: Intel(R) Xeon(R) CPU E5-1650 v2
@3
.50GHz
RAM: 16384 megabytes
GPU: AMD Radeon HD - FirePro D700 Open GL Engine
GPU RAM: 6144 megabytes
OS: Mac OS X 10.14.4
Threads: 12 logical processors
Version: 13740
Build Date: 5/9/2019 2:10:12 AM