Personal Defense Equipment: Torpedoes?
04Leonhardt

I came here to laugh at you
Join Date: 2015-08-01
Member: 206618
Members
Personally, I am a little tired of having to flee like a sissy whenever faced with large predators.
The knife just, and excuse the pun, isn't cutting it.
The Propulsion gun and Stasis rifle are fine for scientific work and the pacifists among us, but something more substantial is in order when facing off against dangerous creatures, if only to give us more survivability during their encounters.
For this purpose, I would suggest a
Torpedo Launcher
type device.
This kind of device would be expensive to craft, requiring a Titanium Ingot, Advanced Wiring Kit, Battery, Computer Chip, and Silicon.
The Launcher would be significantly heavy, dragging the player down while in the inventory, and slow the player's swim speed while they have it in their hand.
Though with this, you gain the capability to launch several different types of Torpedoes.
b]Blast Torpedoes[/b
would be crafted using 3x Crash Powder, Titanium, and Copper Wire. These kinds of torpedoes would launch directly ahead, losing power after a considerable distance, before sinking to the sea floor. They would detonate on impact with the terrain, or sea creatures, releasing a powerful concussive blast, similar to a Crash, killing small creatures, while larger creatures are hurt less, but also temporarily stunned. This type of torpedo also has the handy effect of displacing sand in it's blast radius, making it effective for terraforming. The blast is also damaging to players, vehicles, and Sea Bases.
b]Flash Torpedoes[/b
, for a little undersea razzle dazzle, would be crafted using Magnesium, Titanium, and Copper Wire. These torpedoes emit a blinding flash of light upon detonation, illuminating even the darkest of areas, and scaring away most predators and creatures. The light explosion does no harm to other creatures, but has the unique effect of
absolutely enraging
Reaper Leviathans, causing them to attack any and all nearby creatures, even other leviathans.
b]Bait Torpedoes[/b
would be crafted using any kind of Raw Fish, Titanium, and Copper Wire. These torpedoes explode into a cloud of irresistible chum on impact, luring nearby predators. If more than one predator is lured to the chum cloud, they may fight over it. Otherwise, the Bait Torpedo does no harm to creatures.
b]Bolt Torpedoes[/b
would be crafted using 2 Batteries, Titanium, and Copper Wire. Bolt Torpedoes, as their name implies, release a powerful electric pulse on impact, temporarily stunning all creatures within the blast radius. The size of the creature directly relates to how long it is stunned, with larger creatures only being stunned for a few seconds, while smaller fish are stunned for a few minutes. This particular Torpedo also has the handy effect of being able to charge power to vehicles and Sea Bases as well.
b]Shimmer Torpedoes[/b
would be crafted using Quartz, Glass, Titanium, and Copper Wire. Shimmer Torpedoes are another distraction type Torpedo, creating a large cloud of shimmering dust upon detonation, distracting predators and hiding the player from view, allowing them to escape. The effectiveness of this torpedo is relative to the time of day, and the depth it is used at. A Shimmer Torpedo used at night will do very little to distract creatures and conceal the player, as will a torpedo used at a significant depth. This type of Torpedo also has the unique effect of attracting Stalkers.
The Launcher can fire its torpedoes at different speeds, and therefore distances, similar to how the Stasis Rifle charges its shots. Charging the Launcher drains its power. The player can keep the launcher charged while they have it out, however energy will still decrease as long as the button is held.
b]Homing[/b
Torpedoes can be crafted using any recipe, while also adding a Computer Chip to the mix. Homing Torpedoes can lock on to any creature larger than a Rabbit Ray, and will fly towards that creature, albeit much more slowly, and will lose power and sink much sooner. Homing Torpedoes can not be "charged" before launching, limiting them to closer ranges, instead they are able to lock onto creatures by holding down the fire button until a reticule appears over the creature nearest the center of the screen, where it will begin to circle and close around the creature. After about 5 seconds, the reticule will close and turn red, with a beep signifying a successful lock on. The player must then release the button to fire the torpedo.
Torpedoes must be reloaded after each firing, manually, through the inventory screen. A Workbench upgrade to the Torpedo Launcher, the
b]Torpedo Magazine[/b
, would allow the player to load 5 Torpedoes at a time.
The Torpedo Launcher would also function as an attachment to the Exo-Suit and Seamoth, mounting to the grab arm of the Exo-Suit, and the underside of the Sea Moth, and would be fired using the number it is equipped on. This becomes more useful once the Torpedo Magazine is created, allowing the player to fire more than one torpedo before having to remove the launcher and reload it manually.
The Launcher would be quite large, requiring two hands to operate, and significantly slowing the player, as well as causing them to sink.
Some visual design inspiration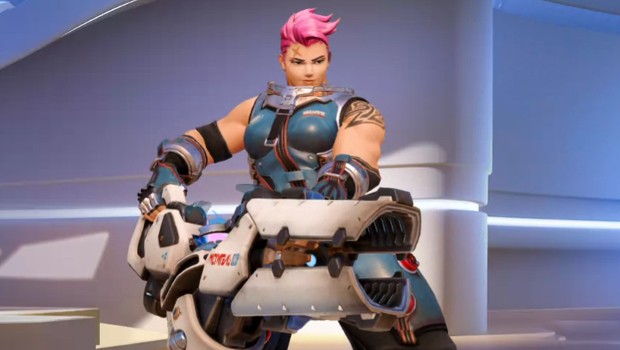 Turns out what I was actually looking for is kind of hard to describe to Google.
But, you get the idea, yes?
Whaddyathink?