Tell me if this looks right
frostymoose
Members
Join Date: 2003-09-12
Member: 20799
Posts: 852
Bacteria-infested on the outside. Warm filling inside.
Last week I realized my old normal mapped skulk sucked, so I tweaked it, put it back in zbrush and revamped the whole thing. Tell me what you think. Does it look enough like a skulk? Does the infestation look right? Etc.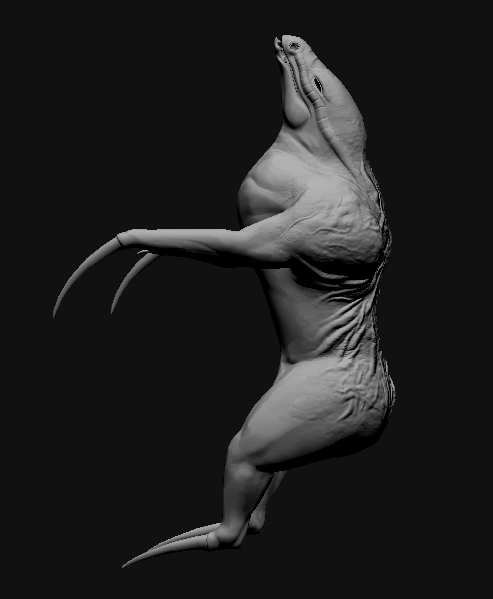 It's not finished. Still have to add more infestation on the limbs and sculpt a bit more esp. on it's belly. oh, and it has no teeth in this picture but yea it has teeth, really.