Changing The Onos Sound
explodingheadboy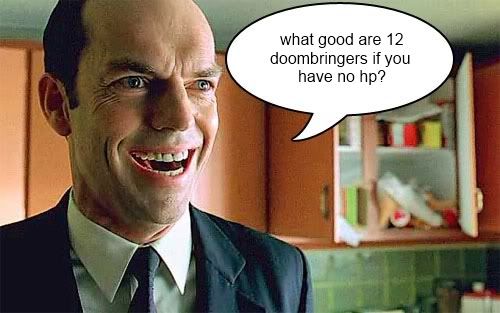 Join Date: 2003-04-18
Member: 15636
Members, Constellation
<div class="IPBDescription">Specific Request</div> Hey, custom forum, yay!

Ok, down to business, the sound that plays when you're trapped in the Onos' belly being digested frankly hurts my ears, its too bassy and its much louder than the rest of the game. All this combined with me using headphones generally results in an instant headache for me. And its much worse playing combat than NS because you get digested very often by TEH ***W@D SUPER ONOS.

(OT: Whatever happened to normal 10 level CO_ games... you know, the FUN ones that let you take a break from hours of NS_ for pure carnage?)

Anyways, what I want to do is replace the "inside the onos" sound with the little musical loop that you hear inside the secret room on ns_ayumi.

Anyone that could help me would be a lifesaver... it would make the digestion process much more tolerable, and possibly downright pleasant.
This discussion has been closed.