Sentinel mod: A marine training sandbox
Katzenfleisch

Join Date: 2014-03-21
Member: 194881
Members, Squad Five Blue, Squad Five Silver, NS2 Community Developer
Greetings,
I have been working on a mod aimed at providing a training sandbox for marines in order to learn and refine how they play in the early game up to the end game. I consider this mod now ready to be advertised and used by more players.
The rules of the mod are rather simple: As a marine, you need to kill all the skulk eggs on the map and use the phase gate. You start without upgrades and with a limited amount of lives. Each time you die a research will be unlocked. You can also unlock more lives once you are out by killing 5 skulks in a raw without dying, as an intend to reward staying alive.
You can vote for the difficulty that suits you the most and set the AI to be in easy, normal or hardcore. Expect hardcore bots to ambush, pack up, parasite and dodge properly (the average elo required to beat hardcore has been t6 so far
). With harder difficulties skulks are more accurate will miss and the faster they will react.
You can also vote for "training", which is hardcore but where you get all the tech from the start and don't suffer any lives restrictions. If you just need to train your shotgun, test some new mouse settings or farm it's there for you as well. For further challenges you can type "meatshot" in console: it will deny any shotgun shot not instantly killing a skulk. If you want to train your shotgun firing timing the hard way.
The mod is actually hosted on several servers and can be played alone.
Workshop link:
https://steamcommunity.com/sharedfiles/filedetails/?id=1227576722
Gameplay footage #1: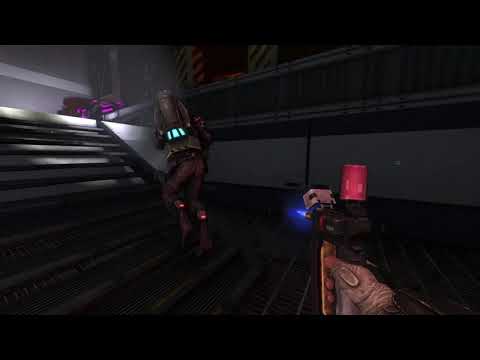 Gameplay footage #2: