NS2_derelict_fixed
pSyk0mAn
Nerdish by Nature
Germany
Join Date: 2003-08-07
Member: 19166
Members, NS2 Playtester, Squad Five Silver
Posts: 1,649
Advanced user
Improvements to performance and gameplay of Derelict - WIP
http://steamcommunity.com/sharedfiles/filedetails/?id=1110492476
publish_id = "4230c53c"
Always felt it's a shame that this map is so underplayed.
Loki did a fantasic job with the visuals, the gameplay geometry for skulk movement and overall mood of the map.
But performance is terrible, the map is a bit too dark and some techpoint locations are just too open and lack more cover for aliens.
So I'm trying to fix things.
Changelog:
-Improved/Fixed Occlusion Geo (still messy in some places, but seems to be working)
-Added some rocks and more Occlusion Geo to Glass Hallway / Biome area to improve performance
-Removed many lights from the low light quality option
-Made the map slightly brighter, if you use low quality light option
-Removed "inefficent" props in the map (as in props, which weren't needed to maintain look and detail)
-Removed some lights and lot of tree and plant props at Turbine and Heat Transfer (and yet theses places are still lagging as hell, damn those plants)
-Added two more pillars and another Truck into Garage
-Added more sandrocks into Geothermal to cover the hive
-Added more of those tarp thingies in Western Entrance
-Covered one of the windows in Plaza with moss, added a 3rd row of pipes, and scaled up the crate in the middle of Plaza
to block view for better ambushing and to improve performance
-Modified pathing mesh, so you can cyst across the broken bridge in Plaza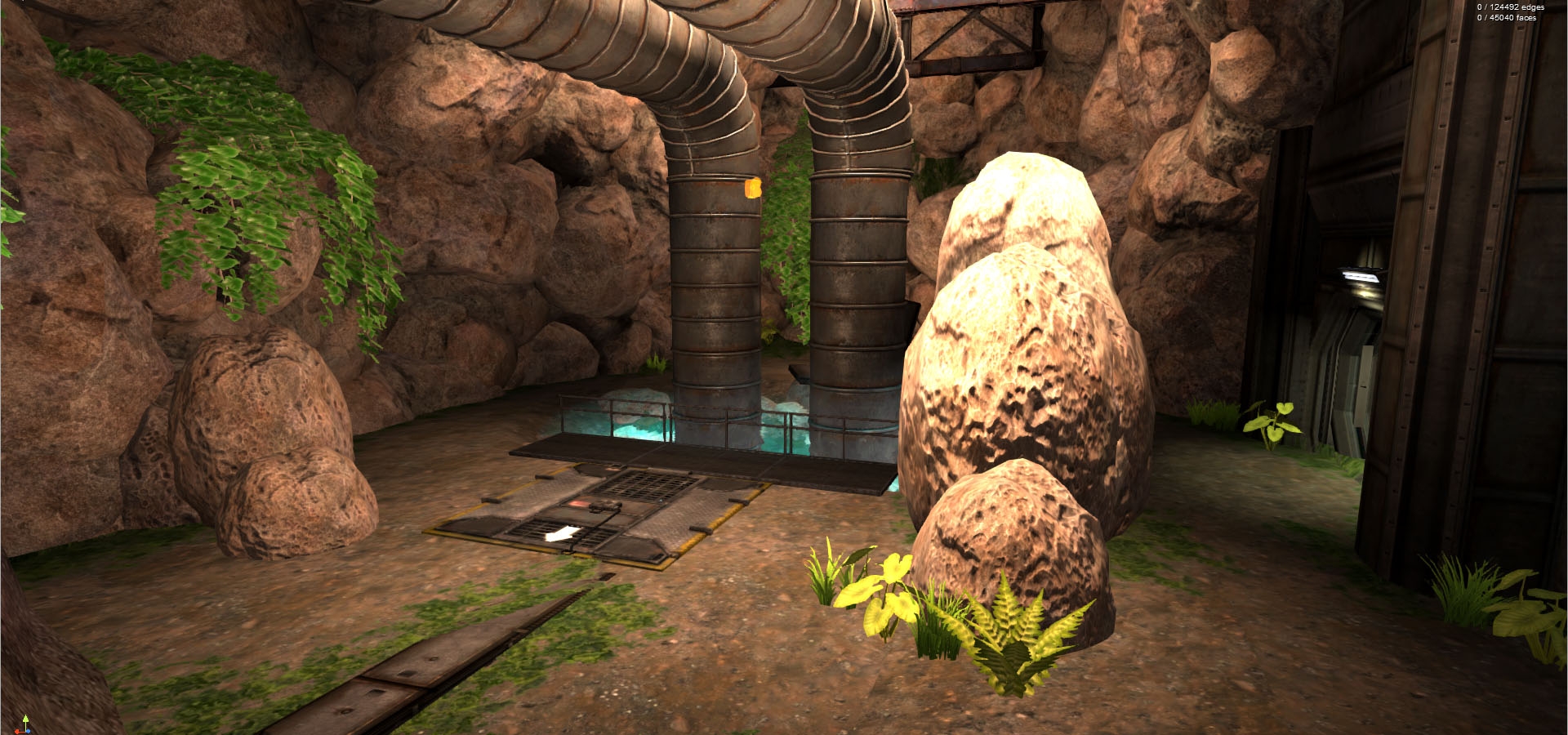 Still to do:
-Further improvements to performance and gameplay
-Fixing all those tiny cracks throughout the entire map