Energy and Energy Politics
Rob
Unknown Enemy
Join Date: 2002-01-24
Member: 25
Members, NS1 Playtester
I spend a lot of time here being a blow hard, but I'm not sure if I ever actually started a discussion. I follow some of the developments in energy of types across the board. What I'm most passionate about, though, are the politics behind energy (or lack thereof) which mislead us in discussing our future. My basic premise here goes something like this:
Freedom of choice and liberterian/classic liberal ideas are all well and good, but we're only capable of devoting time to these philosophical debates because of our advancements in energy production and our use of energy to expand the capacity of human labor to do work.
The gap between optimal required energy and current maximum capacity is where scarcity lives, and scarcity results in conflict, violent or otherwise
Because of this, we should be tenacious in our quest for more and better sources of energy and consider all factors, seen and unseen when examining new sources
At this point, I have to confess that I'm more than slightly biased. I'm a huge fan of molten salt fission reactors using the thorium cycle, and I think every country should be pushing that technology as hard and as fast as possible. Given what's written above, it's a foregone conclusion that a 100 or 1000 fold increase in power while maintaining or lower per watt cost would have such a dramatic effect in the global arena that it makes me giddy. All the more so because my liberty ideals reinforce a mistrust of other alternatives energies since someone or something will have to dictate what you can or can't use power for as a moral imperative, but more on that later. Here are a couple of youtubes on thorium. They're long but well worth the time: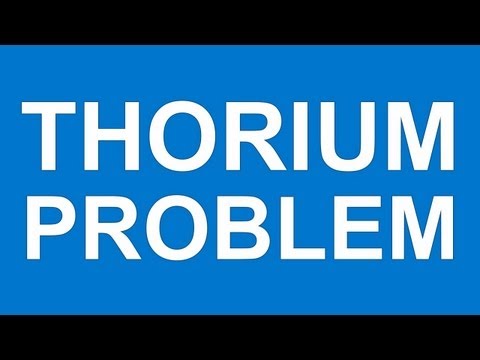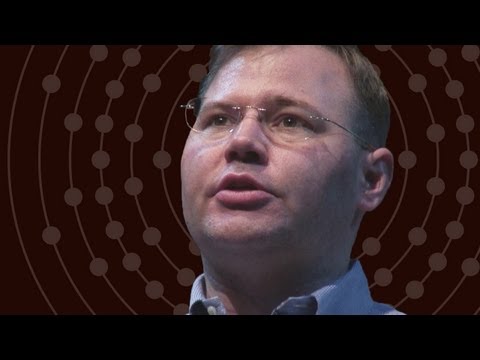 To summarize in a pros/cons list:
Pros:
Absolute safety. As the videos suggest, the reactor is hardly more complicated than a radiator or a refrigerator.
Increased potential power output on a world scale by orders of magnitude
Cheap and safe source of high heat to be used in all manners of industrial processes: synthesized gasoline that is carbon neutral, all kinds of medical applications for the chemical by products (this bullet is the most exciting for me)
Distributed power grids brings direct supply much closer to your home, saving power loss due to transmission and hardening the grid against catastrophic failure... imagine your housing development having its own reactor that powers it standalone. Your cost of power might just be managed by your HOA fees.
99% of all fuel is consumed and there are no demonstrable dangerous wastes like in conventional reactors. In fact, a molten salt reactor could burn up the mountains of waste we already have.
Cons:
The technology is proven, but the science and engineering have withered away over 50 years. It will take a lot of ramp up time to get it going with regulator red tape and high risk investing in your way
As I said, I'm a little biased, and can't objectively think of anymore Feel free to offer one up
Now, on to the other alternatives. I'm going to lump them together, because the industry standard seems to be to design systems using advanced storage batteries, solar, wind, and possibly hydroelectric or geothermal in tandem like back up systems so you're less likely to be stuck without power.
There have been some impressive leaps forward in the last few years. Something I never thought would happen is that you could put solar panels on your roof and grab enough power to run your house and even charge a car (you have to think that cars use significant amounts of energy to move you around). But this has happened:
http://gigaom.com/2013/05/12/adding-an-electric-car-cut-the-payback-point-of-our-solar-panel-investment-in-half/
It's comforting, but there's also a lot left to be desired. It's still a hugely long term investment for an individual, and the honest truth is that there are too many people in the world for earth to provide enough sheer ground area for each person to harvest the energy they need using these methods. Not to mention that you'll still be constrained by an absolute maximum on wattage at your disposal and will have to ration it somehow.
Pros:
A ridiculous amount of grid redundancy and robustness. Providing your own power is the definition of self-sufficient.
Constraints can be good for channeling creativity and driving progress in more efficient appliances and so forth
If designed and implemented correctly, can have very minimal impact on the environment
Cons:
Constrains maximum power, which could be argued as a forum of passive oppression
Batteries and the like are dangerous. In terms of a car, it's basically all the energy it takes to drive a car 300 miles condensed into a small area. On this same note, windmills especially are basically bird killing machines.
Come on, let's face it... they're all pretty ugly.
Obviously, I think most of use would agree that it's time we transition coal and other fossils into industrial and metallurgical processes instead of primarily power generation. This is actually a topic I've grown and shifted opinions quite a bit on over the years, so I'd like to hear other opinions on it.