Gone Home | My So Called Life + System Shock
TychoCelchuuu

Anememone
Join Date: 2002-03-23
Member: 345
Members
Website
|
Steam Page
|
twitter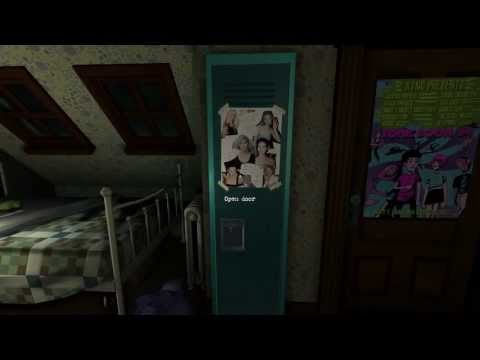 What is Gone Home?
It's 1995. You come home from a year in Japan to find your family's house seemingly abandoned. A note taped to the front door, from your younger sister, tells you not to poke around trying to find out what's going on. Obviously, you go inside and try to figure out what happened. That's the game.
So It's a Horror Game? A Monster Ate Everyone?
No, it's just a game about exploring and about piecing together a narrative by looking at the sorts of items that people use to live their lives. You can pick up items, look at them, put them back down, move them around the house, and so on. The game is not full of puzzles or linear sections - you go wherever you want in the house and find (or fail to find) whatever parts of the story that you end up finding, although you do have to find ways to open a few locked doors. There aren't multiple endings, but there are multiple middles, because there's so much stuff that no player will find everything on their first playthrough. What happened? Why? What kinds of people are your family members? What kind of person are you? You'll learn more (or less) about this depending on what you find and what conclusions you draw.
What Kind of Wacky People are Making This Game? It Doesn't Have Any Guns, For God's Sake!
Gone Home is a product from the Fullbright Company, a game development studio started by Steve Gaynor, Johnnemann Nordhagen, and Karla Zimonja. They worked on BioShock 2 and were also responsible for Minerva's Den, the pretty fantastic BioShock 2 DLC.
Here's a really interesting stream where Steve Gaynor plays through Minerva's Den and talks about it
.
Basically, buy this game or you're dead to me.
Additional Information