Few questions about modding. Main Menu and Rifle Sounds replacing
Hi all. Before I start studying tutorials I would like to hear answers from knowledgeable people, maybe my tasks are impossible to implement
1. Is there any way to replace default main menu scene to old, pre-alpha menu? Im talking about this menu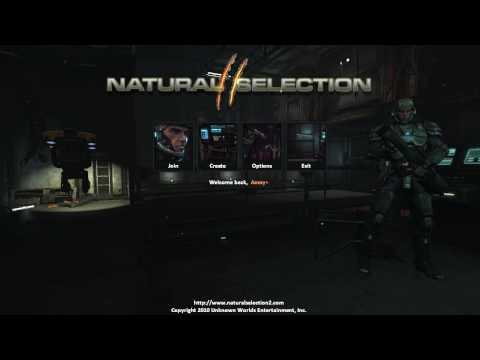 Is this possible? I could not find a suitable game menu in Steam Workshop. How can i do this: somehow re-create the entire scene by some kind of editor with models\animation, or i should find this scene in the old game-client in the internet and somehow import into the editor? I don't care about location of main menu buttons, news panel, and other things. All I want is to re-create the atmosphere of pre-alpha main menu. The mysterious atmosphere, tense atmosphere, scary atmosphere! First game menu after the release was pretty good, I could use it, but then I would like to add a skulk crawling on the ceiling in the shadows, and a patroling or standing marine. Place does not matter, I can find many suitable places (with shadows, vents, lighting, etc) to create a game-menu-scene based on any map. Or in theory i can create a few mods\with few places. Also i wish to implement more actors to the game-menu animation. To help you understand what I mean: Pre-alpha menu has 3 actors: skulk, mac, marine. Default menu after release has 0 actors. Default menu after Gorgeous has 2 actors: flying drone in space and bublers. I want to add more actors, such as silently looking out of the shadows fade, climbing on the ceiling lerk, maybe i can find suitable place for an Onos! For example, these actors will go to the scene at different times. If you understand what i mean
2. Is it possible to replace the default audio sound of shooting from assault rifle with default audio sound of centry gun shooting? and
most importantly
, after such a change will I be able to hear the changed sound on the official server like Uwe Official or GamingDeluxe?
3. If all of the above is possible, then how difficult it would be for me to realize? i don't have experience in modding, but i can try learn more from uwe modding tutorial.
Thanks for your attention!