Working NS2 Voice control
Caboose

title = name(self, handle)
Join Date: 2003-02-15
Member: 13597
Members, Constellation
I hope this is the appropriate place to post this.
So, I've been experimenting with voice control for various applications using dragonfly, which is best described on their website.
Dragonfly is a speech recognition framework. It is a Python package which offers a high-level object model and allows its users to easily write scripts, macros, and programs which use speech recognition.

It currently supports the following speech recognition engines:

Dragon NaturallySpeaking (DNS), a product of Nuance.
Window Speech Recognition (WSR), as included in Microsoft Windows Vista.
Basically, if you are using Windows Vista or higher this is pretty easy.
Here's a video demonstrating what I'm talking about.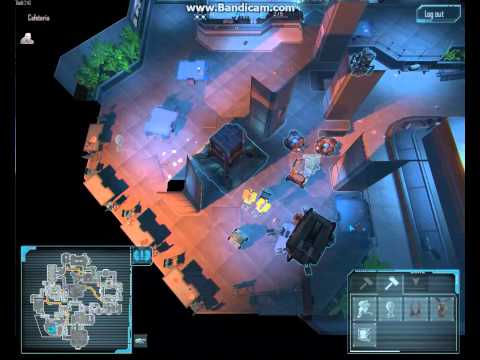 It's kind of buggy at the moment, and it's not developed using NS2's lua functionality, but it kind of works. if there's interest, I can provide more detailed information on how to do this yourself. Right now it's kind of a hack job and it's held together with duct tape.
:edit:
I cleaned it up a bit, broke it down into multiple files.
If you have DNS these are the files you'll need.
http://sourceforge.net/projects/natlink/files/pythonfornatlink/python2.6/pythonneededfornatlink2.6.exe/download
below may need to be run as Administrator
http://sourceforge.net/projects/natlink/files/natlink/natlinktest4.1/setup-natlink-4.1beta.exe/download
https://code.google.com/p/dragonfly/downloads/detail?name=dragonfly-0.6.5.win32.exe&can=2&q=
This is what I used, it has all the python libraries needed, I haven't tested on any other version of Python. If you have a recent version of DNS, those files, along with my files is all you should need to make this work.
http://dl.dropbox.com/u/40823411/ns2_dragonfly_b0.1.zip
Extract that to C:\NatLink\NatLink\MacroSystem or the appropriate location for NatLink.
NatLink is only for DNS, you don't need to install if if you're using WSR.
If you use WSR, I couldn't get dragonfly to work with it. People say it's possible, if you can get it working, maybe you could share how you went about it.
https://code.google.com/p/dragonfly/
http://pythonhosted.org/dragonfly/installation.html#installation