OMG... Reaper moved in next door.
FearXI
Members
Join Date: 2017-08-21
Member: 232529
Posts: 24
Advanced user
Ok so I built my first base to prepare to get on to the alien buildings so much grinding and building crafts and such.
Started hearing roaring now and then and it didn't click till late night in the shallows (106M away from start pod) I crack open a limestone and turn around to head towards the next deposit on my head and see a smiling face...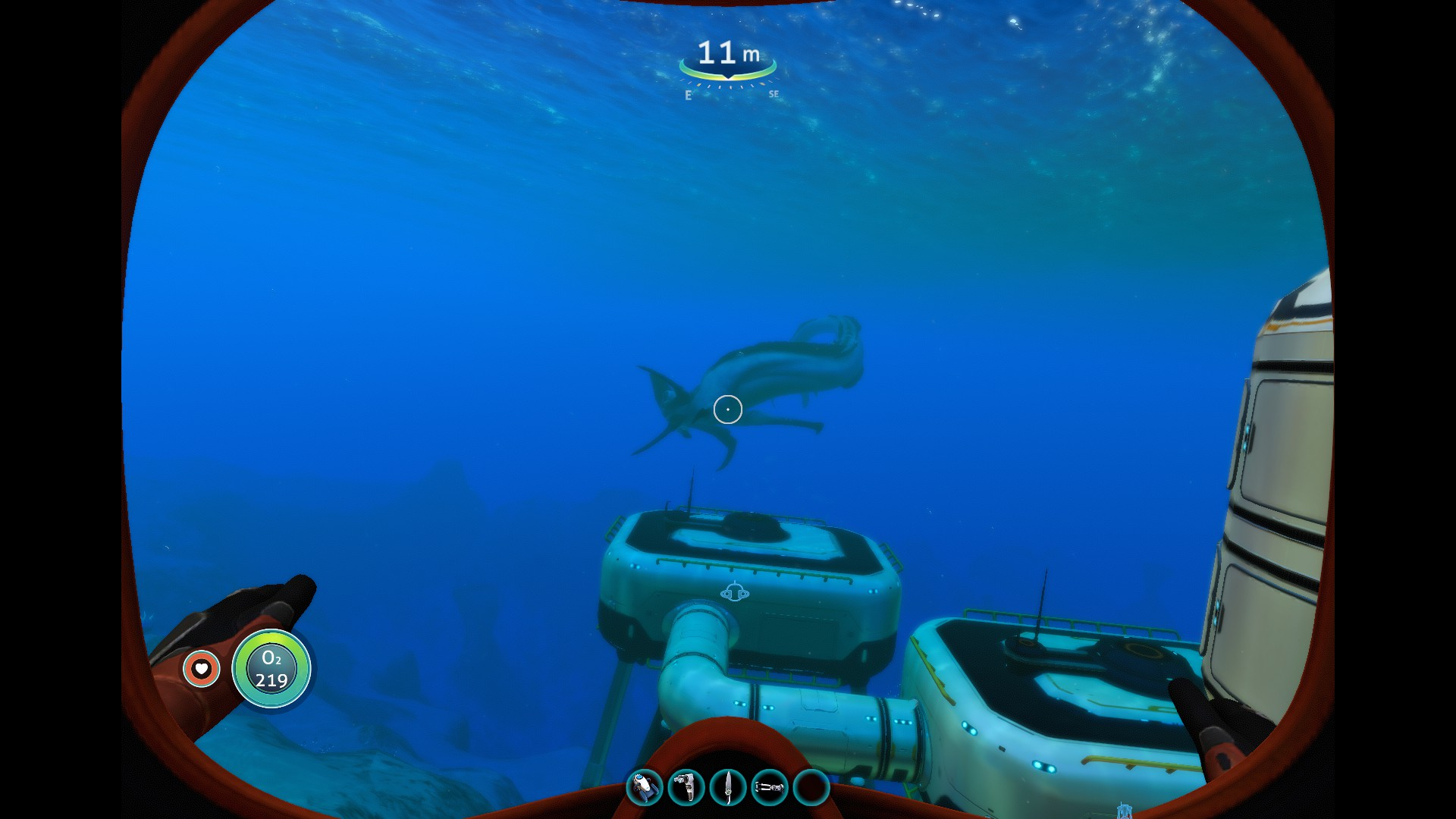 Earlier I was looking for metal scraps near the wreck and I had a reaper go to bite me so I used my electric pulse thing on my seamoth to drive it off.
Little did I know it ran pretty far and towards my base. Looks like the reapers don't have a leash.
So a little warning for others and a annoying neighbor for me to deal with lol.