Let's get serious about NS2: Combat…
bonage

Join Date: 2012-10-13
Member: 162230
Members, Squad Five Blue, Squad Five Silver, Reinforced - Shadow, WC 2013 - Shadow
Hi all,
I think it's time we had a serious discussion about the imminent release of combat, what this game hopes to achieve and the implications it has for this community. I'm starting this thread because for reasons beyond me I care a lot about the NS franchise, and this is a conversation that needs to be had.
I will be splitting this up into 2 parts, so that it is easier to digest.
Part 1: NS2:Combat – Marketing, Goals & Presentation Marketing
Let's start at the top. We are 1 week out from Combat's release, and it seems like there is absolutely no noise being made about this game – both to the internal ns2 community and the external wider gaming community.
On numerous occasions throughout reddit Q&A's, the devs have stated that their only way to promote the game as an indie studio is through word of mouth:
Gisp says:
Just as UWE we have no marketing budget. So I have been hard at work over the past few months "collecting" press contacts, youtubers and streamers. To get free review copies, and in that way purely rely on WoM.
Alex says:
Our plan is to get going with some Let's Plays this month, get the game into the hands of the people who can spread the word, and hopefully build up from there!
Facebook, Twitter and other social media adverts will probably represent a big chunk of our spend, the rest is hard graft!
Expect to see a lot more of a push in the next few weeks, but obviously we're still going to be operating using an 'indie' budget and strategy.
Well, we're at the 1 week before launch mark, and so far these are the only
RECENT
articles and play-throughs about the combat's launch (that aren't from internal sources like Faultline Games, UWE, or ISE) after digging through google and YouTube:
NS2: Combat News ArticlesEnglish:
1.
http://realgamerreviews.com/games/natural-selection-2-combat/
2.
http://www.gamingcypher.com/natural-selection-2-combat-dated-screenshots-video/
3.
http://www.gamersftw.co.uk/ns2-combat-beta-preview/
Non English:
1.
http://www.bug.hr/master/vijesti/ns2-combat-krajem-listopada/136736.aspx
2.
http://www.millenium.org/jeux-indes/accueil/actualites/sortie-de-natural-selection-2-combat-date-de-sortie-pour-natural-selection-2-combat-developpe-par-unknown-worlds-116086
NS2: Combat YouTube Playthroughs (external to UWE/Faultline)
491 Views
129 Views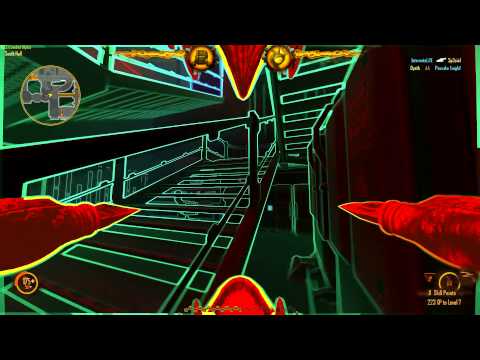 118 Views
(oculus rift setup video) 499 Views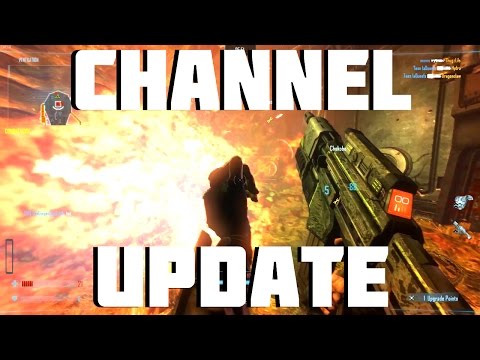 127 Views
(greyboxed map) 52 views
Unless there is a mammoth effort from these third party word of mouth contacts to promote the game and entice players to buy it, it appears combat is going to have a pretty soft launch.
Also concerning is the lack of Google AdWords campaigns, facebook boosts this close to launch. Perhaps these are scheduled to activate in this last week before launch – I can't be sure without asking Faultline directly. These are really important tools for advertising the game and reaching new players. Even on an indie budget, these mechanisms can still be used to promote the game, and should be used. As a publisher, UWE needs to be helping out in this department.
Branding & Presentation
First impressions of games begin even before the game is bought. Let's look at some of the current issues that could make potential customers turn away either before or after buying the game:
--The Website
Honestly,
this
looks like a blog/bad wordpress template with the current styling. I understand the decision of needing to separate from the UWE site as a studio, but how can the UWE site look the part and this one feels like a neglected child? 1 Week out from launch, this is not an initial impression you want to have, nor does it look good for the NS franchise. Indie or not, a game's website needs to look the part. Clean, presentable, and inviting. Also, the random word generator under the Faultline Games logo on the front page isn't very professional or funny (100% pure beef?).
--The forums
Very basic, very rudimentary. Low visibility on forum text, no forum avatars, etc. It's using the same platform as the UWE forums, surely they can have the same features? This is one of the first places players will go to discuss the game and post bug reports.
--The name – NS2: Combat
The only difference between NS2 and NS2:Combat name wise is the addition of combat. A lot of care is going to have to be taken to differentiate it from NS2 from a nomenclature perspective. Is this game NS2? Is it a DLC? Is it an expansion pack? What differentiates it from NS2? These are the types of questions that are likely to flood in from people outside of the NS2 community when they do a quick steam library search.
--Combat on the UWE website
There is little mention of combat anywhere on the UWE website. In this link
http://unknownworlds.com/games/
there is no mention of a games published section, so for any combat info, people have to click a separate game, NS2, and see combat related material on the blog posts on that page. That is very confusing for any new players who will not know the difference between NS2 and NS2:Combat.
To be continued: Part 2 is in the post below...