Xenoswarm released!
We're proud to announce the release of Xenoswarm, the latest mod from the team that brought you NS2 Combat!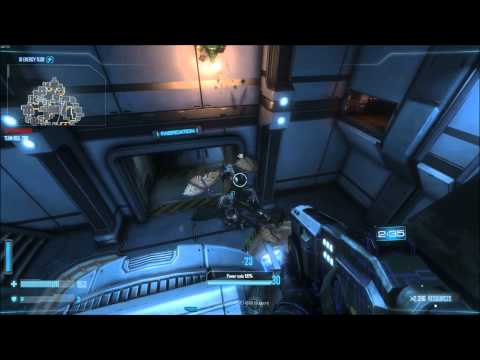 Ten years after the events of Natural Selection 2, the Kharaa infestation has spread to the inner reaches of TSF space and many outposts have been lost entirely to the alien swarm. You're part of an elite squad of TSF marines who have been sent to single-handedly capture these outposts and create a 'beachhead' in the infested colonies. Fight through hordes of aliens and destroy the Hive to win!
In development since January, here are the features you can expect from the new game:
- Co-operative gameplay for 1-6 players (or more if you're really good!)
- Difficulty scaling with number of players
- New XP/Upgrade system
- 3 Player classes: Assault, Support and Scout:
- Wield heavy weapons as an Assault
- Build turrets and support your teammates as the Support
- Run like a bullet through hordes of enemies and fight with enhanced melee strikes as the Scout.
- New weapons: SMG, Laser Mines, Knife
- New Magno Boots ability lets you walk on walls!
- Choose your own colour!
- Instead of dying straight away, players become injured and can be revived by teammates.
- Maps available at launch: Descent by Mr.P, Mineshaft by Seraph, Minegate by TwoStroker
- Some maps have Narrative points as you progress
- Alien tunnels that spawn waves of enemies until they are destroyed
To run a server for this mod, see the
Server guide here
.
To join a server, just look for servers running the 'Xenoswarm' mod and join one. The game plays quite well in single-player but it's more fun with friends!
If you want to play it on your own, subscribe to this
Collection
and enable 'ExtraEntitiesMod', 'Xenoswarm', 'Xenoswarm Assets' and the map of your choice, then launch a single-player server as you would normally.
Mapping guides to follow soon!
We hope you enjoy the mod and if any mappers or coders would like to help us take it further please let us know!