The growing presence of ringers in competitive scrims
Techercizer
7th Player
Join Date: 2011-06-11
Member: 103832
Members
Posts: 1,850
It's starting to get rediculous
The presence of ringers in competitive scrims, something that was originally a benign and rare occurrence, has started getting out of control. It seems like every other game we play against the same one or two people, and it's getting to the point that we have more matches against partial teams than full ones.
What's more, the initial purpose of ringers, which was to provide an extra body on the field for teams that would otherwise have to forfeit, has been eclipsed by the impact these players are having. Our two games today had at least a third of the players on the enemy team brought in from outside, to the point they began to carry the entire team. As games dragged on, it was not uncommon to see the ringers having more kills combined than the actual team we came to fight.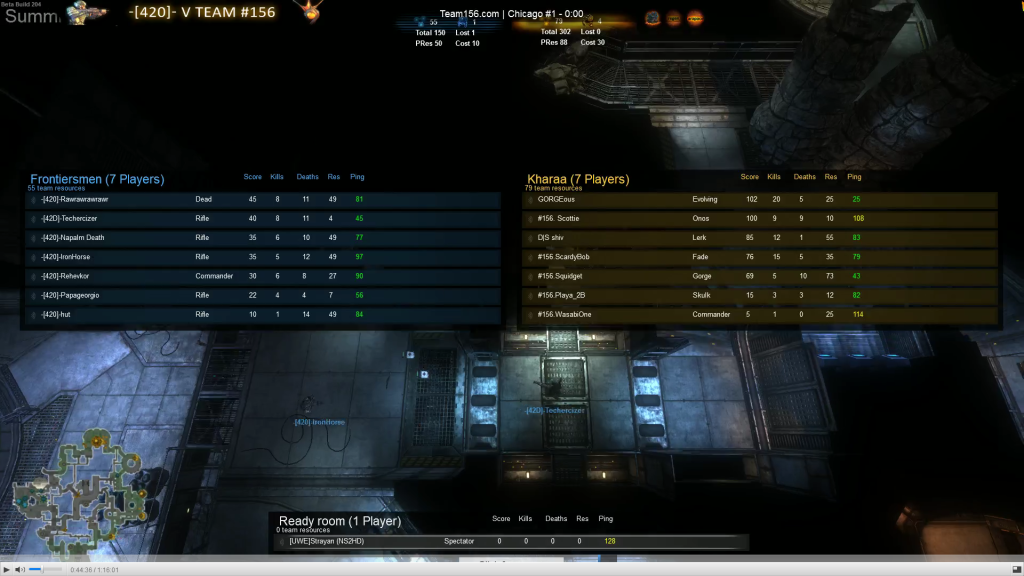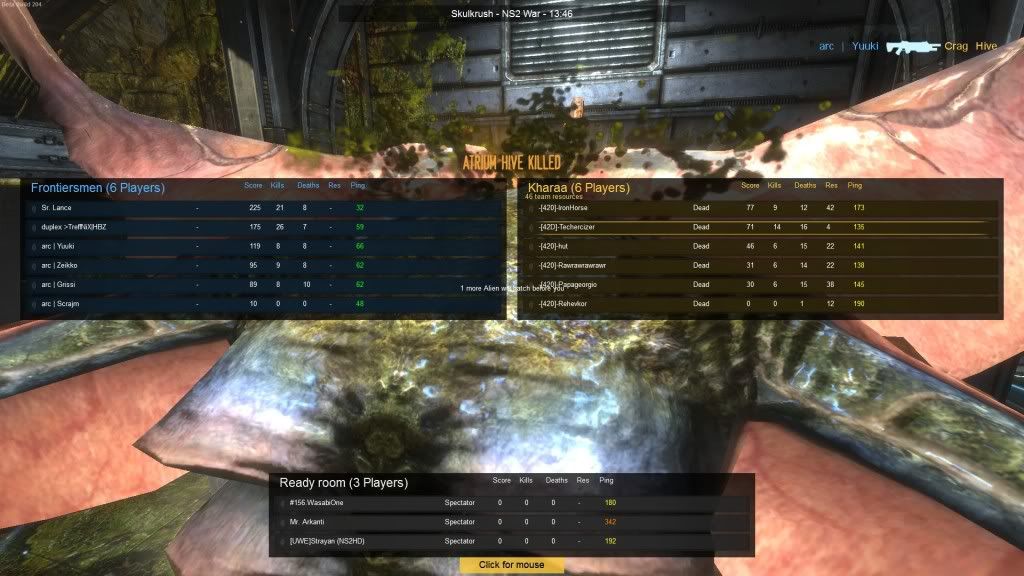 This is getting out of hand. We at -[420]- want to play the teams who schedule matches with us, not half of them and whoever they throw in to one-up us. If a time doesn't work for your team, let us know when you're scheduling a match with us; we'll be happy to look for other times that work. If something comes up and you can't make it, let us know and we'll reschedule or push it back. In real competitive matches, the ones that will start up after release, failing to have enough players will be a forfeit. In the mean time, we would much rather wait a week or two to play with your team than fight the ringers you've brought in.
Once the infestation reaches the Command Chair, the process begins. One Gorge enters the chair to provide the necessary height. Another climbs on its shoulders to access the controls.
A Gorge Lab is quickly established, staffed by microscopic Gorges who work tirelessly to unlock the secrets of Frontiersman Technology, stopping only to change their lab coats when they become dirtied. Once the research progresses to a certain point, the Gorgecom gives the order. Nanites are called into service.
The armature forms. A chosen Gorge, tested many times in the field of battle, enters the machine.
Servos whir; miniguns spin up in diagnostics; an Exogorge is born.
This discussion has been closed.