Plot Holes and Contirvances
BlueBottle

Australia
Join Date: 2018-02-03
Member: 236674
Members
Just watched an interesting Youtube critique of Subnautica by Joseph Anderson (thanks
@YouSeeMe)
who rates Subnautica as a kind of flawed diamond. I'd agree with that, but not always for the same reasons. But what I found most interesting was his list of the game's plot holes and contrivances.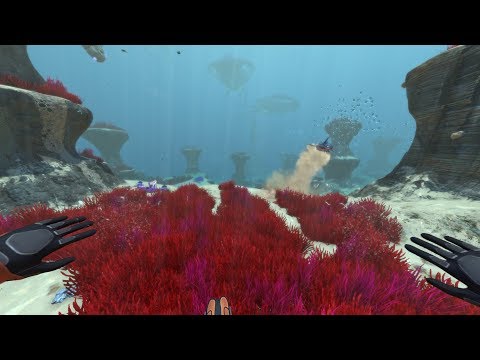 (extreme spoiler alert)
Here's his list:

1. Coincidence of 4546B being the first Precursor planet found, despite their species numbering in the 100s of billions

2. Coincidence of crash location, safe from the abyss the comprises most of the planet, and conveniently right next to the quarantine enforcement platform

3. Why enzyme 43 is produced by only a single remaining individual Sea Emperor and its offspring?

4. The reluctance of the Sea Emperor to help the Precursors

5. Why the background levels Enzyme 42 (distributed by the peepers) is effective for local wildlife but not for Precursors or humans?

6. Why a quarantine enforcement gun shoots ships on arrival rather than departure?

7. Why the Degassi survivors needed to shelter in the seemingly more hostile deep?

8. The purpose of the Precursor museum

Some plausible explanations come to mind, and Joseph proposes a few good ones himself. Maybe these will be fleshed out in the Expansion, but I suspect he's right that some narrative content was left out of the game in the rush to finally release it. On the other hand, I wonder if it might not be a plus for a game's mystique to leave some things up to its players' conjectures?