Commanding Guide To Ns_altair
WildChicken

Join Date: 2004-08-25
Member: 30891
Members, Constellation
Posts: 146
A look at a disliked map
Map: Ns_altair
Point of View: Commander
Most people look upon Ns_Altair as an alien biased map, mainly because of the long underground passageways and general lack of bright zones. However, what the marines lose in visibility/actual control, they gain in strategic positioning.
Map Overview
:
Colour codes:
Red: Siege Spot
Yellow: Choke Point
Green: Relocate
Life Support: This hive is big and open, with a hole in the top of the front wall protecting the hive, allowing JPs to fly in, mine the place up and kill the hive rather quickly.
Omega Site: This hive has a huge trigger_hurt hole protecting the hive, making JP rushes extremely hasardous.
Consistency Monitoring: This hive is long and straight, making it the easiest to spawncamp. The high but uneven ceiling makes it hard to JP rush, without circling the hive itself.
Choke Points
:
Unlike ns_lost, it is not possible to control all the choke points on this map without already grossly dominating the aliens. However, the two shown here are the two most important choke points, as they allow easy access to two hives each (And they come equipped with one resource nozzle).
Phi Test Site
: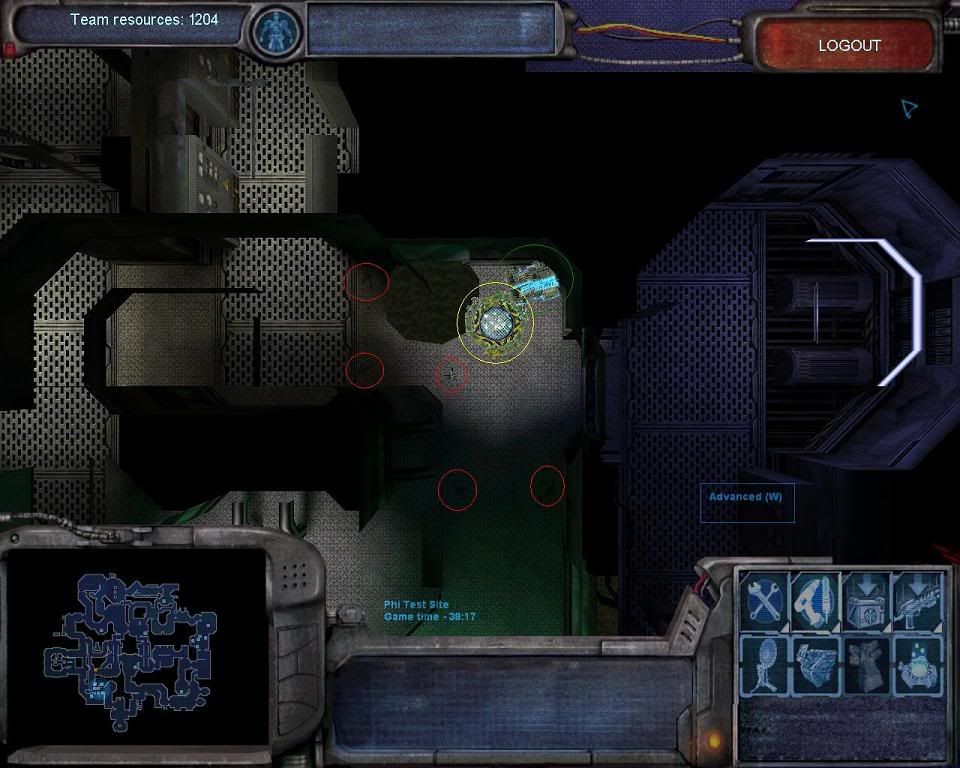 This choke point allows easy access to Consistency siege point 1 and Omega siege point 2 in less than 10 seconds. Either do a elec-RT+PG or lock it down using the turret placement shown above. Spice it up a bit with mines.
Parts Room
: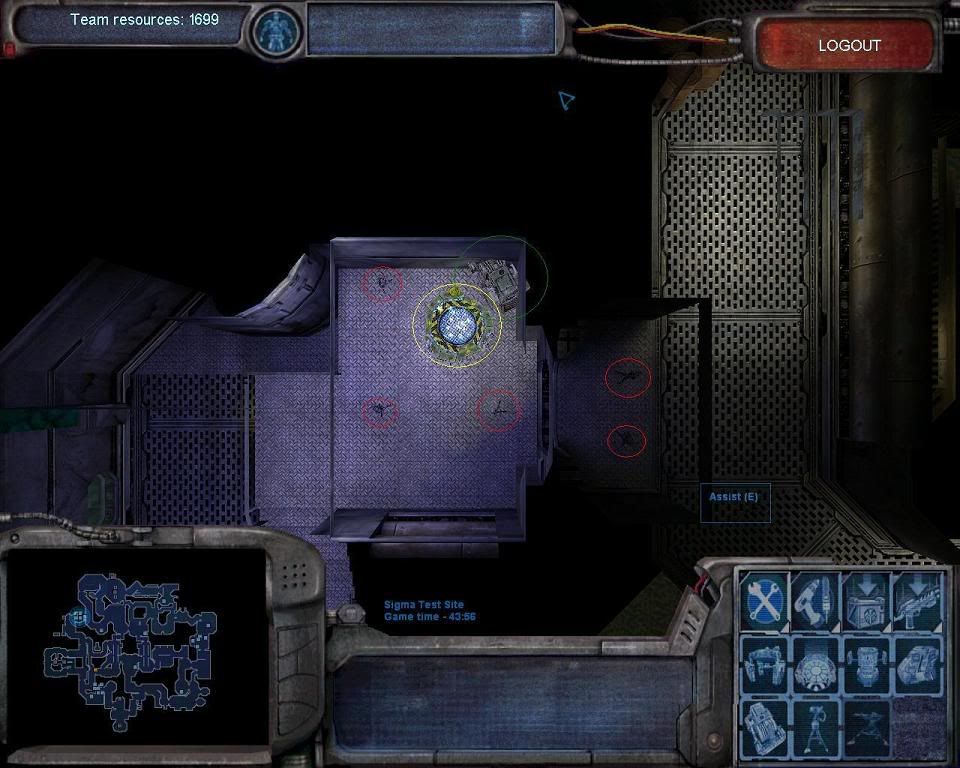 This choke point allows easy access to Omega siege point 2 and Life siege point 1/2. There are 2 options, doing elec RT+PG at the RT or TF+Turrets at Sigma Test Site/Parts Room overlap, as shown above.
Siege Spots
:
Life Support hive siege spot 1
: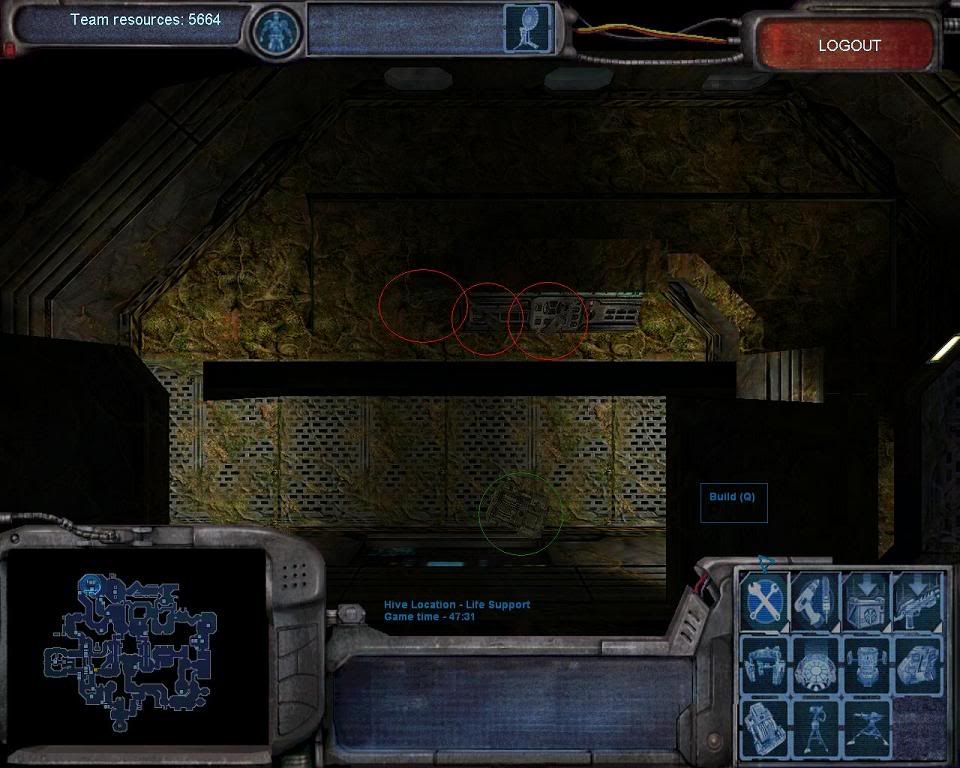 This siege spot is very dark and has a big wall that makes it easier for aliens to ambush and overwhelm marines. Also, if aliens are against the wall closest to the hive, they're in range of hivehealing, making them that much harder to kill.
Life Support hive siege spot 2
: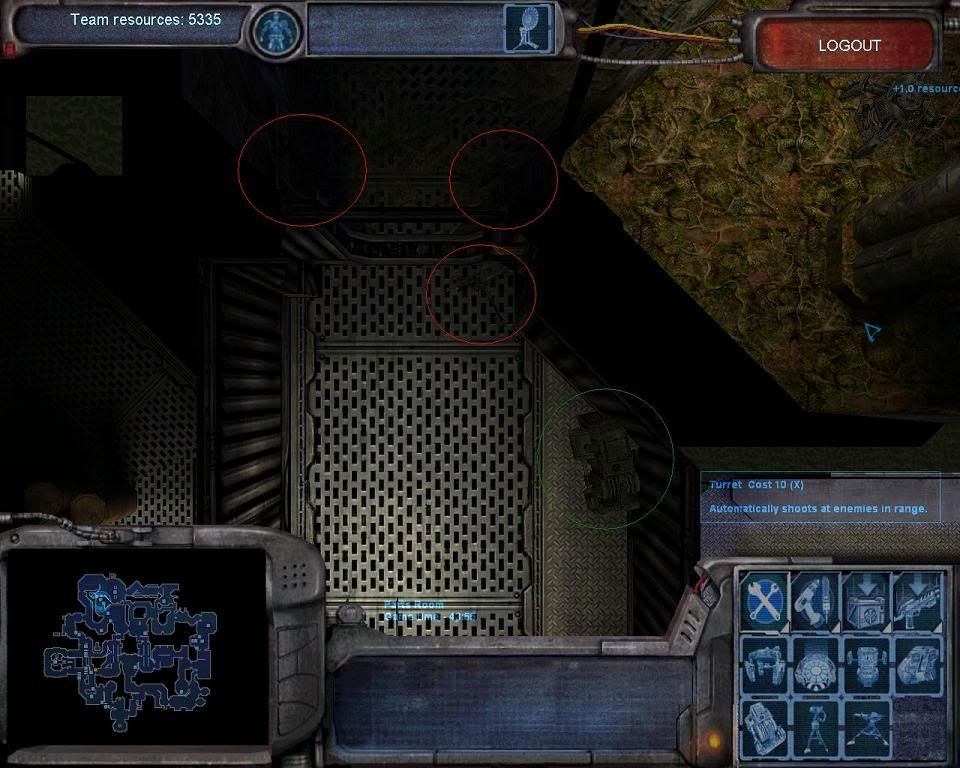 This siege spot is on a higher level than the rest of the hive. Putting mines around the ladder is a great help, but don't forget to put a few in the doorway as well. This siege spot is much easier to defend than siege spot 1.
Life support hive siege spot 3
: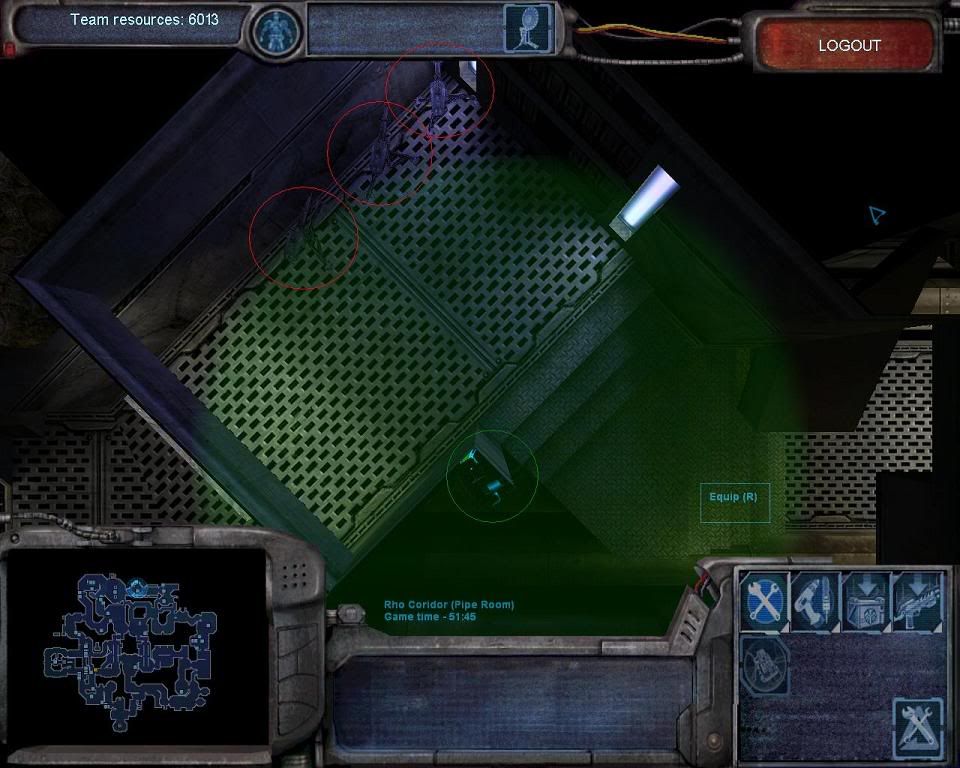 The final Life Support siege spot is perhaps the easiest to defend, with one straight corridor leading to the hive and one long corridor behind the siege spot. There are 2 decent TF placements, 1 being the tricky one on the pipes, which is rather hasardous, and 1 being the safe one on the floor (The yellow circle).
Omega Site hive siege spot 1
: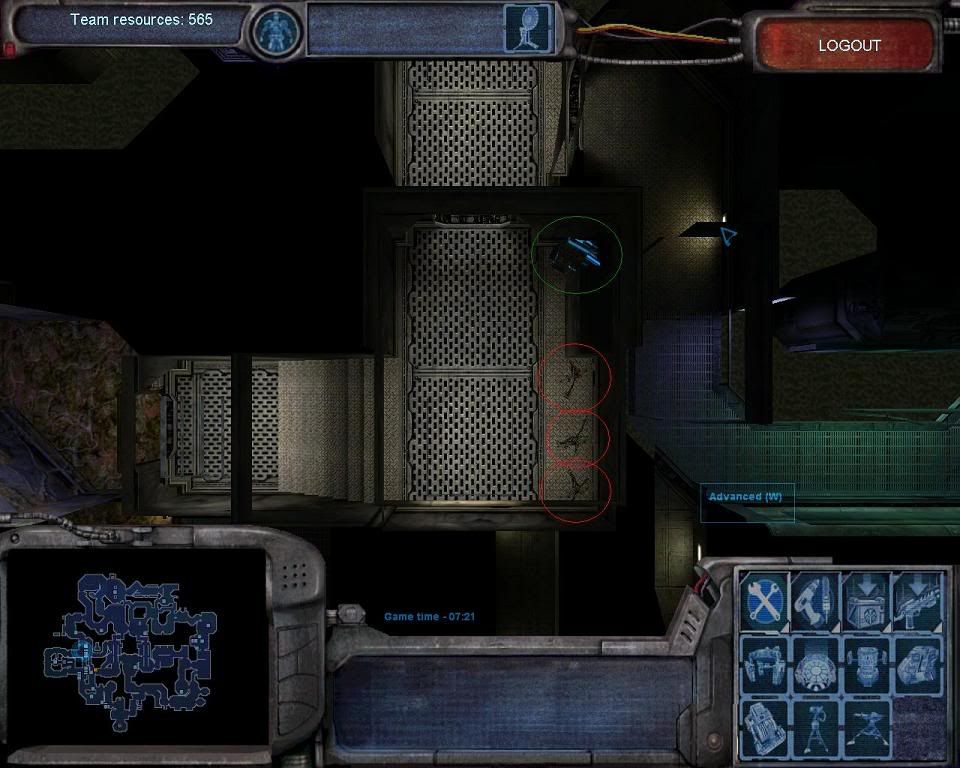 The first siege spot is incredibly easy to defend, with one long, straight corridor leading from hive to siege spot. On the other side is a doorway, which can be mined up to effectively block off ramboing aliens.
Omega Site hive siege spot 2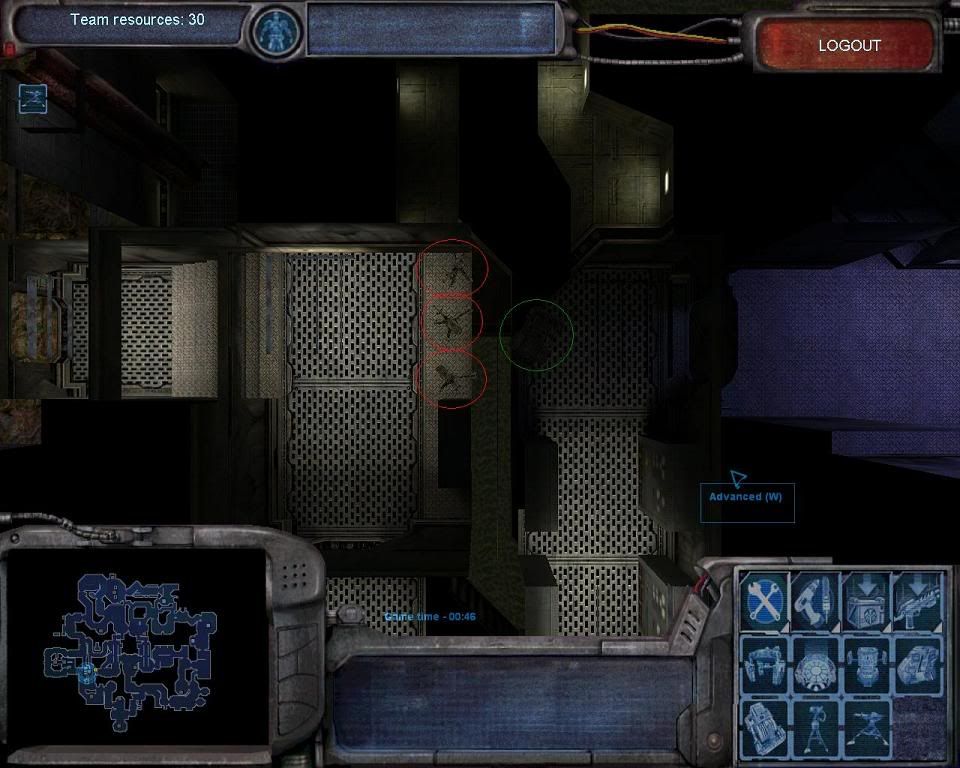 Same as the first siege spot. Incredibly easy to defend. This siege spot has 2 good setups, shown on the overview.
Consistency Regulation hive siege spot 1
: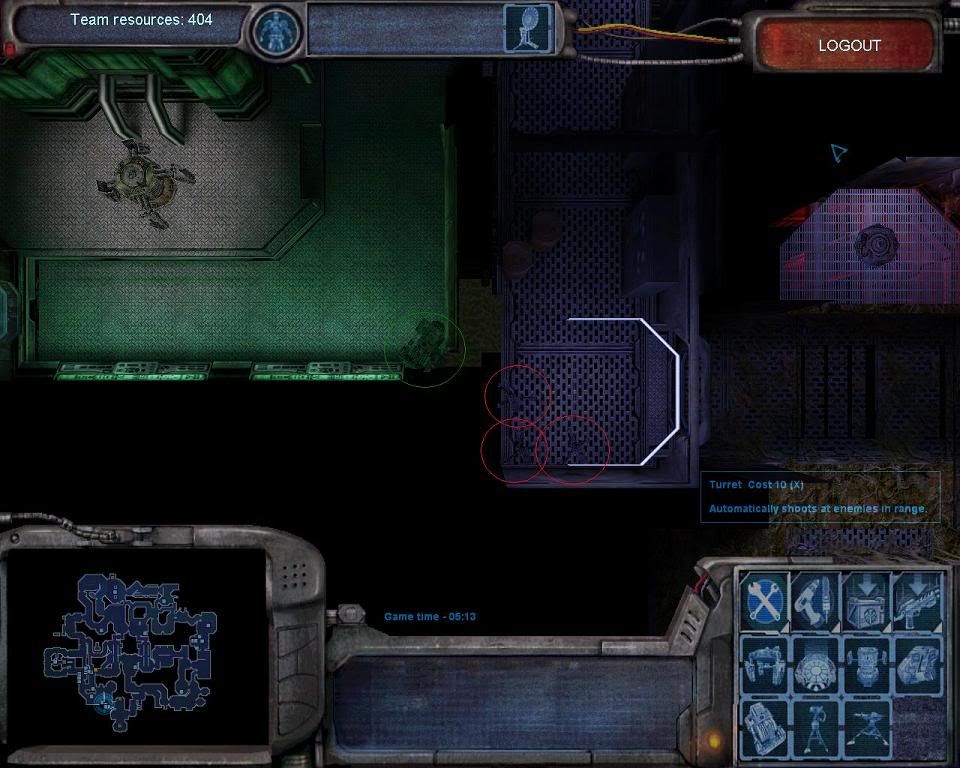 This siege spot is not very easy to defend, with the hive room being just few metres away. However the hive room itself makes spawncamping easy. This should be (ab)used, putting a couple of marines at the RT to fend off any skulks (More if fades/onosses are on the loose) works wonders. Mines makes those spawncampers live longer, don't forget to hand them out.
Consistency Regulation hive siege spot 2
: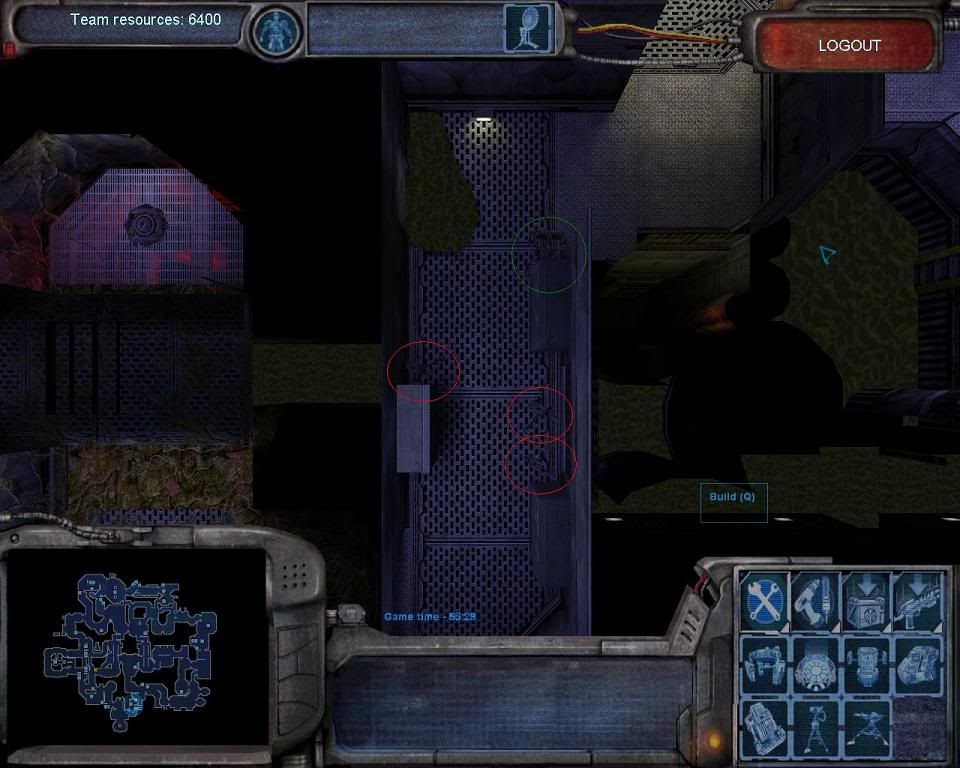 This siege spot is easier to defend than siege spot 1, making it the best choice unless of course you have a good outpost at Phi Test Site. Keep an eye on the vent above the TF.
Relocates
:
Station Monitoring - Power
This relocate holds 2 RTs, with easy access to all hive siege spots. All in all a decent relocate, positioned centrally.
Station Monitoring Annex
:
This relocate is positioned close to two RTs, with a choke point just a few seconds walk away from the base itself. With this relocate, welding the door quickly is essential, so you can seize the RT behind it, and capture Consistency and Omega hive RTs as well (Or siege out the hive quickly, if need be). I personally prefer using this relocate, because:
1) It is hard to skulk rush early game (Non-welded door)
2) Close to choke point, 2 hive siege spots.
3) Still centrally located, making it easier to hold larger areas of the map.
Phi Test Site
:
This relocate allows marines to control Consistency Regulation and Omega Site hives, along with the RTs there. However, as it is located in a corner of the map, marines will have a hard time holding more RTs than those 3.
Parts Room
:
This relocate allows easy access to Omega Site siege spot 1 as well as Life Support hive. The distance to the nearest RTs, however, make it difficult for marines to hold more than 2.
All in all, the middle areas of this map are big, open rooms, with plenty of space for JPs. However, 2 of the hive locations are best suited for HAs, making HAs the best outfit for this map. Also, the distance between each hive is in favour of HAs.