A Minor Immersion mod
I have an idea. It sounds simple so it might just be a line of script that needs changing. Hope a modder can help me with this.
I'd like to get one of competitive screens of the game removed. For example the black screen that comes up after you're dead. The screen shows who killed you and the ability they killed you with. I don't want to be reminded I'm playing in a competitive FPS environment. I want to try as hard as I can to
survive
without thinking who killed me like the average MP FPS games. I only want to know something lurking in the darkness killed me and I need to be more aware next time.
I know this sounds like a minor downgrade since NS2 wants to be a competitive E-Sport, so I'm sure players would like to know "Sir Fap Alot" killed them with the flamethrower to get an idea of the situation. It's a handicap to remove this information but to me its for a little more immersion and I hope someone can reply with helpful info. Please please please.
TL;DR: I would like to have the info in this black screen removed. I don't mind the black screen, just the info in the middle, I rather not know.
Top right might be asking for too much.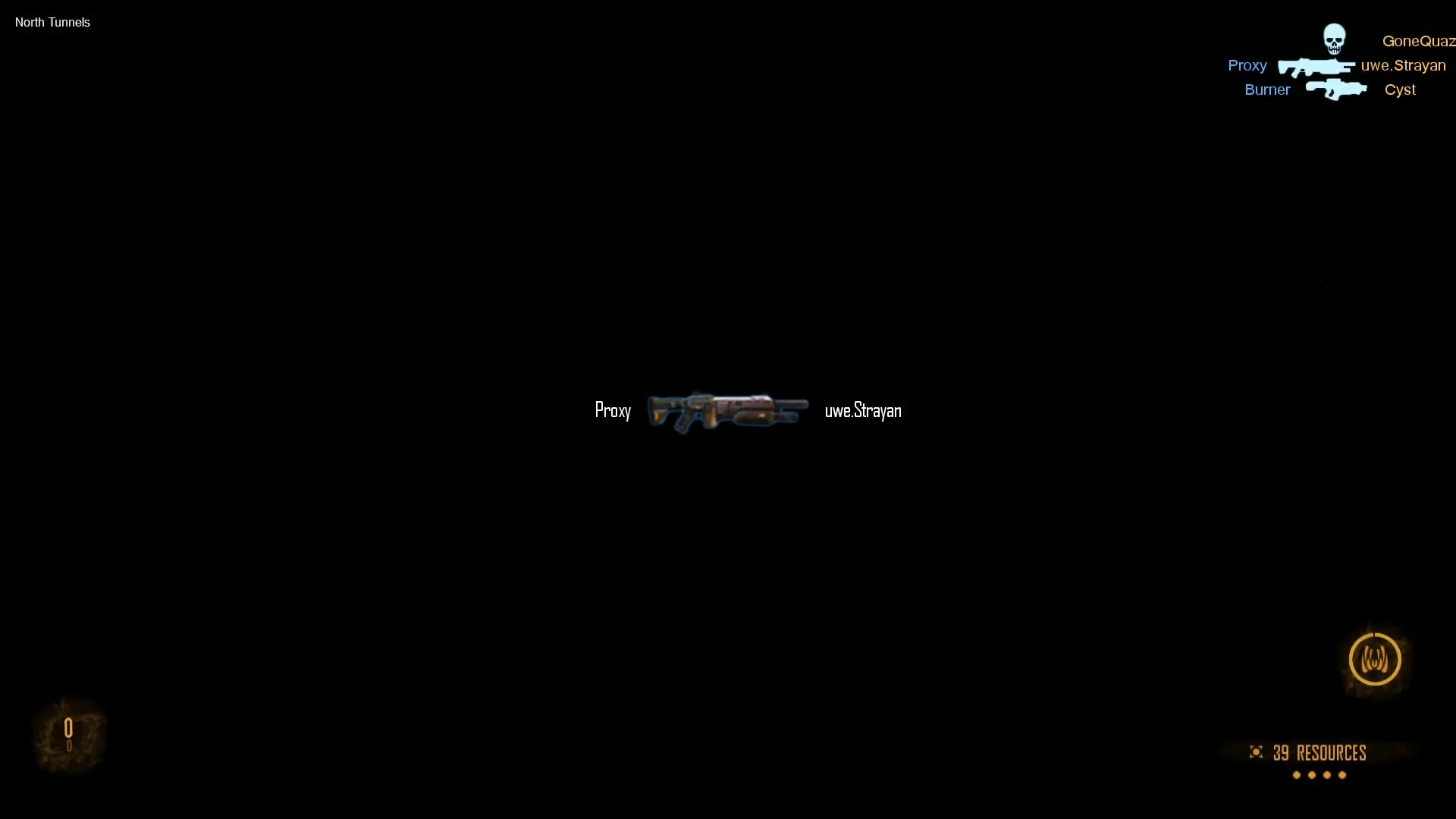 Maybe this can get enough attention for modders to start on an immersion mod *fingers crossed*.

Thanks!
Post edited by Unknown User on
Encounter me in the American Servers as Cesspool!

"He who lives by the sword, dies by the sword." - The Cobra Commander