It is now Night One! No posting!
im_lost
slammed the door of his car and walked towards the large mansion that lay just ahead of him. He carefully observed that there were several vehicles already parked in the proximity around him. "So it looks like it's real…" he muttered to himself.
Yes, he remembered only too well how he had received his invitation to be on the new reality television series "Survival of the Fittest" about a month ago. His letter had arrived in the mail promising fame and riches which
im_lost
could only dream of. For what seemed like the fiftieth time he looked down at his photocopy of the letter and read:
Dear im_lost,

You have been randomly selected to become one of the contestants on our new reality television program entitled 'Survival of the Fittest'. This show is a challenge where you will face off against sixteen other randomly selected contestants to go through a series of puzzles and claim a prize before anyone else. If interested please send this original envelope back with your response no later than…
From there all that followed was a bunch of legal aspects and obligations in the fine print. It was fairly standard stuff.
im_lost
reached the door of the mansion and went inside. He walked through the lobby and into what appeared to be a glamorous room which could only be described as the mansions main hall. There were already a bunch of other contestants in the room (as
im_lost
could only assume) and doing a quick head count he noticed that he was the last one to arrive. He quietly shut the door behind him but as no-one in the room was talking, even the slightest bit of noise was enough to make everyone's head turn to face him.
"Here it goes again…"
im_lost
thought.
Sure enough, he recognized the look on everyone's face as they saw him. It was the look everyone gave him as their first glance. A look of awe, followed by them blushing as they realized they had been staring and quickly turned away.
im_lost
was deformed with third degree burns all to his body. After being engulfed in an explosion several years ago he was lucky to be alive although his body had literally been almost destroyed. It was
im_lost's
hope to win this competition and get the money to receive the appropriate surgery to restore his body to normal.
im_lost
walked towards the crowd of people who still weren't talking to each other. It was pure nervousness holding everyone back from talking. At the moment no-one knew much about what to expect from this competition and it was scaring them badly. "Welcome!" appeared a voice from no-where. "Welcome to my competition of 'Survival of the Fittest'".
From the balcony above a lone figure walked out speaking these words and
im_lost
along with everyone else turned their heads up to look towards him.
"I would like to thank all of you for responding to my invitation and attending this competition! My name is Freak83 and I will be your host until the end of this little game. Anyway, if that's that… I'll let the competition get started!"
"Hey wait a minute!" someone from the crowd shouted upwards towards Freak83. "You haven't told us what we have to do yet!"
"Ah, my mistake
Isamil
, but I thought that much was obvious. Just as the name of the competition states this is a game about survival of the fittest. The last one of you to be alive at the end of the game will win."
"Excuse me! You expect us to
kill
each other for some stupid competition of yours? Forget this, I'm out of here!" another person shouted in anger.
He walked away from the crowd and towards the lobby. As he turned the knob on the mansion door however it refused to budge as it had been locked behind him. Looking frustrated he came back into the room.
"Sorry about that
Nightstalker
, but after all you already did accept the terms and conditions of this game when you signed the contract. I believe
im_lost
has a photocopy of it with him if you would care to take a look." Freak83 said.
At these words
im_lost
instinctively pulled out his photocopy of the game form and took a look at the legal obligations part of the contract. He cringed when he reached the line that Freak83 must have been talking about and read it out loud.
"…All contestants upon signing this form consent to completely accept the responsibility of any harm or injury that may befall them, included but not limited to personal health and fitness, and death…"
At these words the entire crowd went into an outburst but quickly settled down when they realised Freak83 was just watching them without saying anything. "To help you get started I've placed four of my own staff among your group. They will be working together to kill each of you, so please for your own benefit. Try to kill them first, the deal is if you can kill all of them you'll each win a million dollars. I do wish all of you the best of luck."
"And is there anything else we should know?" Another contestant asked somewhat sarcastically.
"Why
yes
actually there is, thank you so much for asking
GrayDuck
. You see this vault here right in front of you? Inside of it there is an Artifact which will help you on your way to victory. There's clues as to what the combination to it may be scattered around the mansion. Please feel free to try and open it whenever you can. Good luck everyone."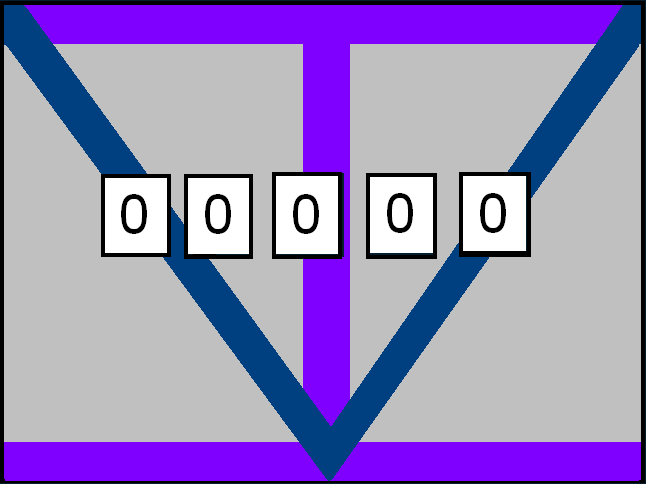 ---
I am now going to send out everyone's roles. You may either become the Seer, Guardian, Psychic, or one of the four wolves. In addition
any player
including someone who has already received a role may become the Investigator. When you have received your role the wolves will not be making a kill tonight so only the Seer needs to send me a PM to inspect a player.
Will
all
players also now please send me their first PM as to where in the mansion they would like to move. For this night select any room and use the "Search" option to get the best result. I would like to point out that I slightly edited the map from the pre-game thread for logistical reasons. The bathroom has been removed and the Main Hall may or may not contain a clue now.
Lastly I have said this once before already but would like to state it again. If you intend to get the code to the vault by using the individual clues
you must work together and combine your efforts
. It
will
be impossible to actually get the combination with the individual clues alone if you do not work together. Night One will end Saturday at 7:00PM EST.