Mine placement (buildings)
Recently I've seen a lot of people asking about how mines should be placed around the IP's etc.
The first thing you have to realise about mines is that they are not there to defend the base, that's the marine's job. Mines are there to protect spawning marines and give them a half decent chance of killing a skulk in the base on their own.
With no mines, a skulk will be thinking 100% about where the marine is, where he's looking and how to kill him.
With a relatively well placed mine pack, the skulk is thinking about where the 4 mines are, how not to hit them, and has 5 things to worry about killing him instead of 1.
That is the reason mines are there, so that base rushers will mess up and land on a mine when a marine is shooting at them. They are definitively NOT there to defend the base on their own.
Here is an example of how to place mines on an IP.
Notice that the mines are not placed on the IP itself, but are placed in close proximity to it, this is so that the skulk less room around the IP which isn't close to a mine.
Now I'll give some examples of other useful places to put mines.
Phase Gates
Any good com will prefer to mine a PG than TFac it, and its usually best to place the mines in the same way as the IP examples.
However, as the picture shows it is possible to hide most of the visible mine model inside the PG. It is quite possible to hide the entire mine inside the PG, I left it half out to show you where to place them.
Resource Towers
This is a little known trick, but you can place the mines so that they are hidden under the legs of the RT model. This makes them almost impossible to see if you are moving any faster than a walk. Place 2 mines in the back legs of any RT and I can guarantee that you will score at least a few kills.
You can also place a mine or 2 on the central nozzle part of the RT, which could be kind of problematic for any skulks hoping to much it.
Aggressive Mine Placement
Sometimes on a pub you'll find yourself with a few spare mines, or being told to place mines to harass the other team. These are a few pointers as to how to place mines aggressively.
Placing mines in front of doors like this means that any skulk running blindly into the room will hit the mine before they even see it.
Another good place to put mines is around blind corners so that skulks who don't strafe check around will simply run into the mine before they have time to react, again a few examples.
5 Top tips from Windelkron
1) underneath "lips" in level geometry - this is an example of mining near MS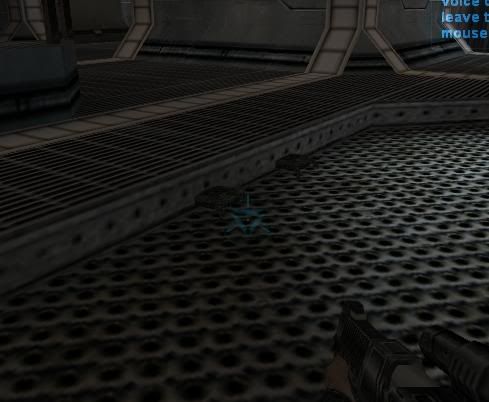 2) underneath "lips" in level geometry - in an out-of-the-blue spot. in seldom used hallways like
these, enemies will
not
be careful.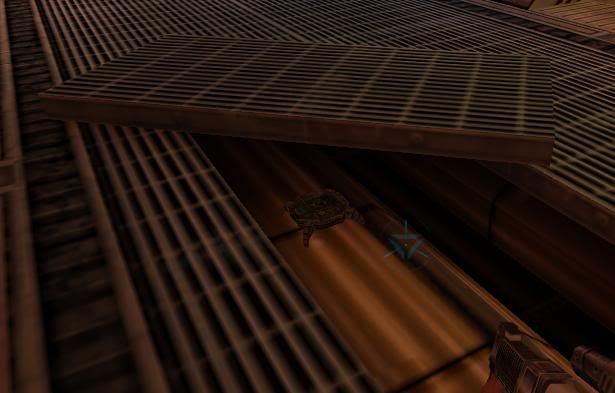 3) on stairs - EXCELLENT trick. I've killed onos in 1 step with these (needed 2 packs, though)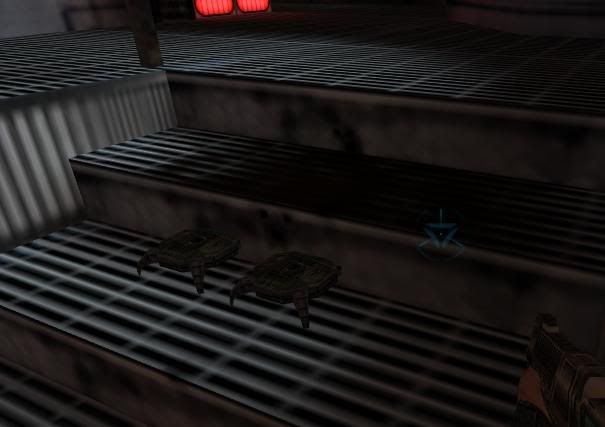 4) above ramps. This seems silly, but it works incredibly well - they just can't see it from the bottom.
5) creative mine placement - think how fast skulks come bounding out of caged's Sewer hive...
right into this mine.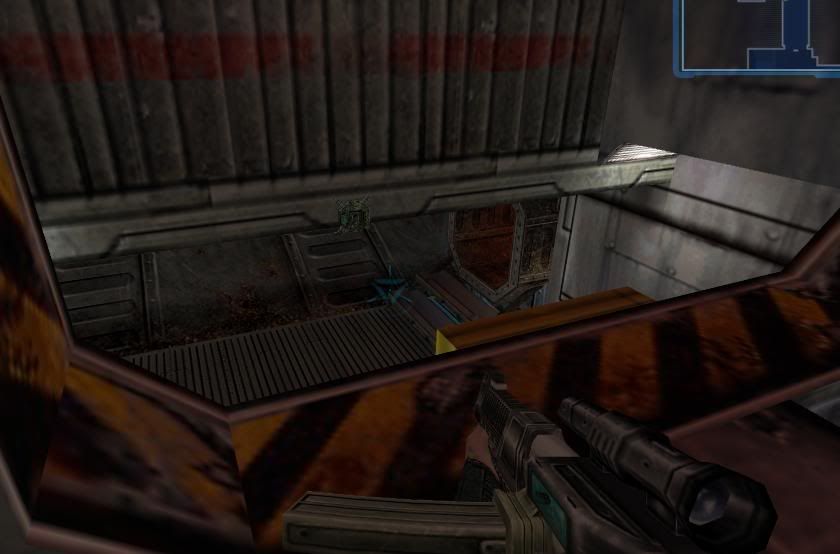 Mine Ladders
Placed mines can be stood on, this allows you to place a diagonal row of mines like a set of stairs, which in turn allows you to reach vents etc which are normally unaccessible to the LA marine.
Well, that's my Mine Placement guide so far, comments and suggestions please and I'll try to update it to reflect what I missed/got wrong.
(sticky?)
Credits:
SpaceJesus (meh)
Windelkron (for some neat aggressive mining examples)