For those that know not how(Pic Heavy)
How to Plant Mines.... Most people never even see the little Buggers as Commanders have no idea how vauable they are in base defense
First the Basics...
What a Mine Doorway SHOULD look like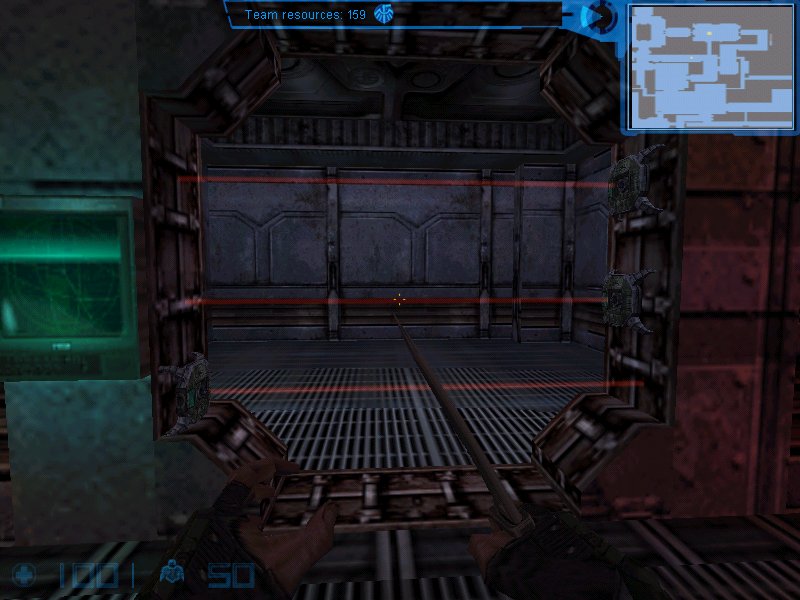 http://blackadder.freeservers.com/doorway.jpg
Remeber in small spots Alernation positions is very imporant, also try and move the mines so they are not right in a strait line
Despite how good that looks you want a staggered position, bottom furthest out, top Furthest in... Why? Because Lurks and Leaping Skulks will try to jump your mines and when jumping/flying you tend to go up then down, So you want your mines either going down then up or Up then Down to take advatnage of that little thing called Gravity when they try and jump over them
next...
DISTANCE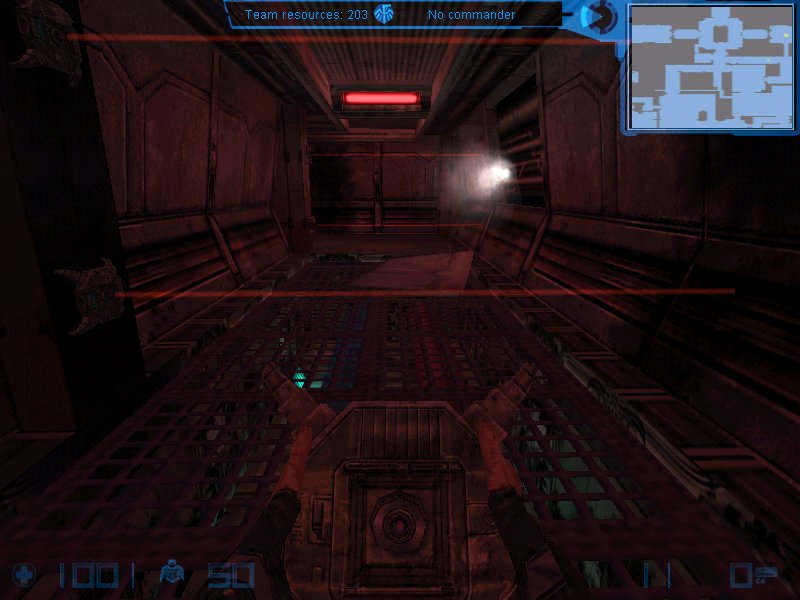 http://blackadder.freeservers.com/econlaser.jpg
See those Lasers?, See how Far Apart they are? NEVER let you mines get any closer than that or they will set each other off, Plant as many on each collum as you like, but unless you want raging firestorm that sets of fifty mines for triping one... Set them exactly that far back(Roughly three Turret Factorys apart if you want a comparsion)
Also notice at what height those mines are at, The First one, No Skulks/Lurks can get by as they set off the mines, The second Set in the Distance however can be gotten past by a smart lurk
NEXT
Staggering
Observer here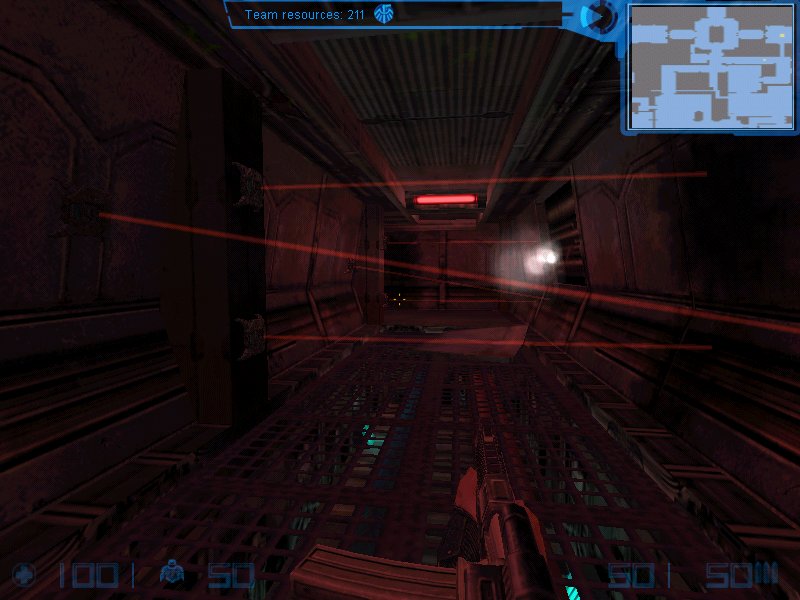 http://blackadder.freeservers.com/falsesenselaser.jpg
As you can see I've stagered the Lasers here so there is an extra trip a little ways past the first line
Why? Because if you have Lurks with Celenity they can outrun most of your mine setups, So you set a 3rd Mine roughly the distance of your rifle away from the others to catch speedy Lurks and reduce them into tiny Lurk bit ceral mix
Now for some don'ts
http://blackadder.freeservers.com/fourlaser.jpg
DONT set your mines up like that, its wasteful and there is a gap a Lurk can slip through
DONT Set you mines up like this
http://blackadder.freeservers.com/laser1.jpg
Though yes.... It does look very shiny.....
But if somone so much as Sneezes you loose the entire set
Ok there you go... Question comments?
Note:
If you could not see any of the pics(And my Host has started acting like a batard agian, click the link underneath each image to go to it, Failing that, copy and paste it into your browser window
The mad and the wise have more in common than either would care to admit ~Mr Bean

Our bombs are smarter than the average high school student. At least they can find Kuwait.
-- A. Whitney Brown