mapping one room at a time
I'm not sure if anyone else has tried this, but at the moment, I'm attempting to create an entire CO map by creating "modular" rooms which I can join together by mapping in pathways at a later time. So.. I'm hoping with this approach I might actually be able to have a finished map for once, which if this works, what used to take me... months, I might be able to finish a little outside one month. And since I can group ents and brushes together, I can drastically speed up compile times as I only compile the section I'm working on (as well as 2D/3D view refreshes).
Right now, I have roughly 5 (atomic) areas mapped, though the marine spawn could possibly count as 2 or 3.
Anyone else tried this approach? Any thoughts?
What was finished tonight: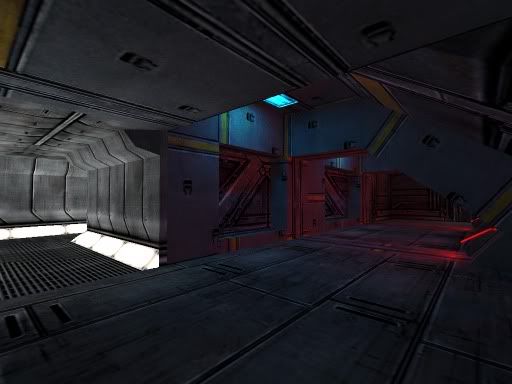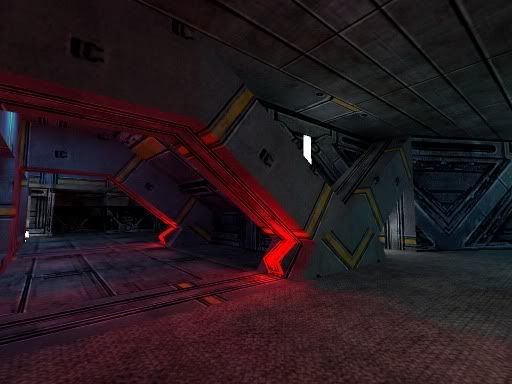 The above are of the marine spawn area; the bridge. The bridge was originally going to be more open, but r_speeds just wouldn't permit. So.. I added a couple "blast doors" which probably will help as instead of having to defend the chair from all sides, once the alien team DO get in, there's really one route to get to the chair... albeit a short one.
The design idea behind this section is that the ship is an older one by NS back story standards in any case. The COMM chair is more of a retrofit than anything. The original design was more along the lines of a captain shouting out commands to personnel at various stations. The older equipment though was kept intact as a backup.
Eh, that will probably change, but just some BS right off the top of my head.
Post edited by Unknown User on