(rough draft 1)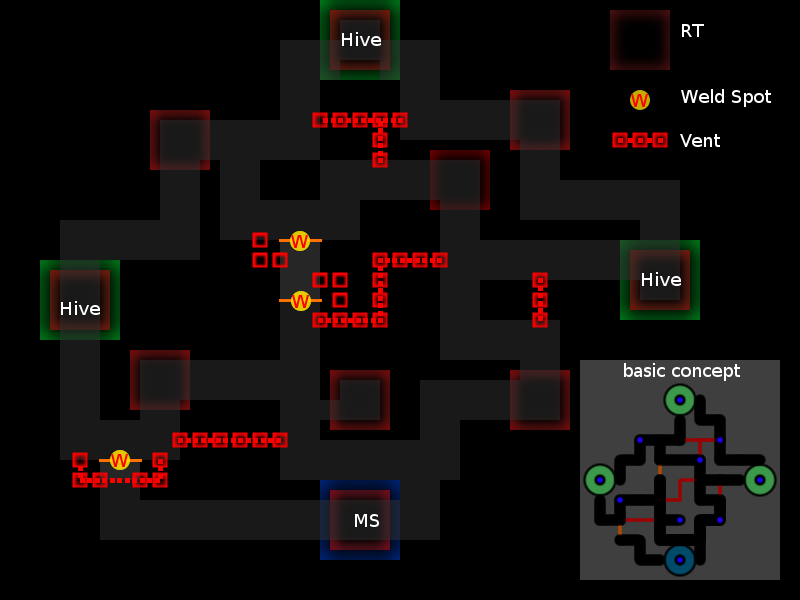 What do you guys think?
Long corridors will be combatted with Doors and changes in height...
I haven't placed any "rooms" besides MS and Hives, so it all looks like a corridor facility.
Map Dynamically, Marines can "unlock" the map with weld points (changing distance relationships).
a)Marines can also unlock bottom left for a surprise hive rush. If the aliens are aware of that possibility, 2 vents serve as their counter measure.
b)Marines can unlock the double weld in the middle of the map, allowing them faster access to the farthest hive, again, with a vent as a counter measure + 2 vents that open with the welding.
10 RTs, might make it 9...
Post edited by Unknown User on